Titian: Love, Desire, Death at the National Gallery
From to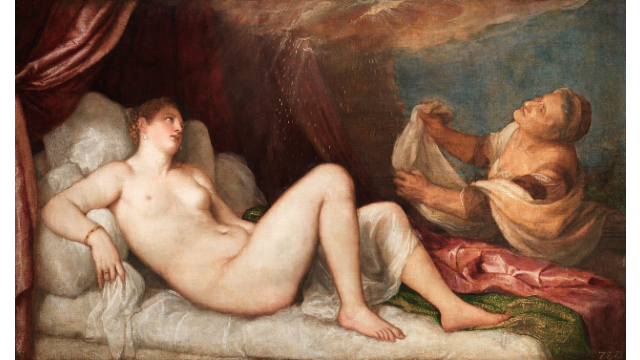 This event has finished.
Admire Titian's remarkable artistic talent in a celebration of his paintings at the National Gallery.
About
Visit the National Gallery to see all six of Titian's paintings from his 'poesie' series, exhibited together for the first time in more than four centuries.
Marvel at Titian's skilled brushwork in his depiction of Classical myths, mainly based on Metamorphoses written by Roman poet Ovid. Usually shown individually, the six paintings are displayed together to be experienced in a series as they were first intended when commissioned by Prince Phillip of Spain in 1551.
Unravel the details of the mythological stories represented and learn the famous tales of love, temptation and punishment such as Venus and Adonis and the Death of Actaeon. Although the subjects featured are gods and goddesses, Titian expertly conveys relatable human emotions of regret, shame, surprise and terror.
Be inspired by the artist's ability to create enchanting atmospheres with his use of oil paint. Brightly coloured fabrics drape realistically around voluptuous nude forms, and sunlight sparkles on watery backdrops while the dramatic storytelling takes centre stage.
Called 'poesie' by Titian, the artist considered this expressive series to be a visual equivalent to poetry. Experience the works yourself to reveal why this commission is considered a turning point in Titian's renowned career.
Venue Details & Map
Address

Trafalgar Square, Westminster

London

WC2N 5DN

Telephone:

+44 (0)20 7747 2885

Email

Website

Public transport:

Cross into Trafalgar Square.