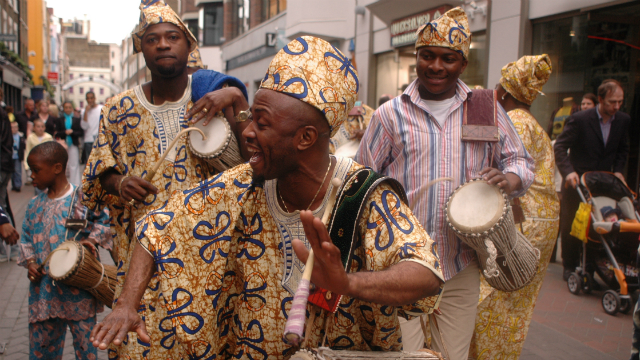 This event has finished.
Take part in a great line up of music, theatre, food and arts events celebrating African culture.
Read More
About
Celebrate everything about African culture during the Africa in London programme.
Take your pick from a whole calendar of events happening across the capital. There's plenty to get involved in during the festival, from exhibitions, talks and live music to a weekend of celebrations at the Southbank Centre.
Africa Utopia at Southbank Centre
Check out Africa Utopia from 13 to 15 September, featuring a great lineup of artists, writers, musicians and more over a fun-packed weekend.
Head to the market for African-inspired fashion, catch an incredible performance of Letters Live or dance the night away during a special edition of the Concrete Lates club night.
More events in London
You'll also find plenty of other exciting events happening across the capital, including major exhibition Get Up, Stand Up Now showcasing groundbreaking works and live music in cool venues during the London African Music Festival.