Reimagine: Car Free Day in London
Free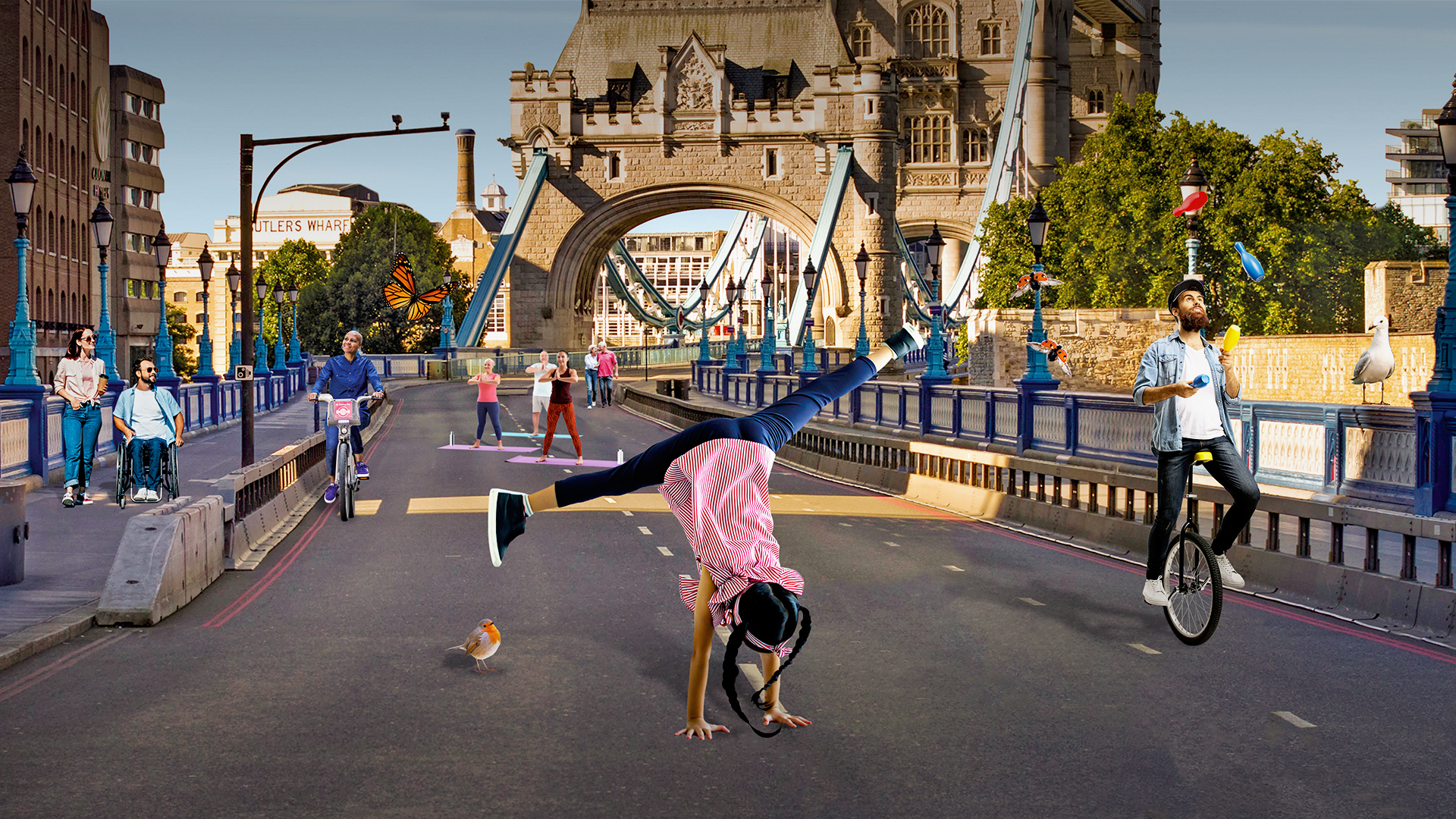 About
Leave the car at home, put on some comfy shoes and reclaim London's streets with a whole day of free activities at Reimagine in London.
The biggest ever Car Free Day celebrations in London provides the unique chance to "reimagine" the city, by walking or cycling through 20km (12 miles) of closed roads in central London, stopping off for performances and activities along the way.
Where and when is Reimagine taking place?
Enjoy activities around Tower Bridge, London Bridge and the City of London – make sure to download the Visit London app to find your way around and to discover activities on the day.
Reimagine takes place from 10.30am until 5pm and is free to attend, with no tickets required.
Top things to do at Reimagine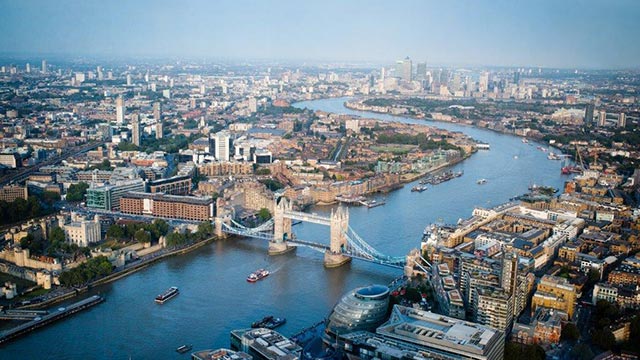 Start the day with a yoga and meditation session on Tower Bridge.
Take part in a classic cycle ride – or learn something new on a guided walk.
Explore themed zones throughout the site – move, chill, taste, play and show – with events ranging from street food stalls, to arts and crafts for children.
Discover a hedge maze in Cheapside, while the kids build and race go-karts in nearby Poultry.
Indulge in a picnic at a car-free Bank Junction and relax with a programme of musical entertainment.
Work up a sweat on a Santander Cycles spin dock – or in a dance, or exercise class.
Find a "parklet" filled with activities for both adults and children, including games, gardening or pop-up entertainment.
Take in a historical re-enactment of the 1381 peasants' revolt at The Tower of London.
Go behind the usually closed doors of some of London's historic and iconic buildings during Open House London (entry is free but pre-booking is required for some buildings).
Experience river-themed fun with Totally Thames' events and activities, including The Ship of Tolerance installation, Bascule Chamber concerts and tours at Tower Bridge (paid-for tickets are required for some events).
What is Car Free Day?
Car Free Day is celebrated across the world on or around 22 September. It encourages motorists to choose alternative travel such as walking and cycling or public transport, instead of using their car for the day.
How to travel to Reimagine
Due to road closures for the car-free festival, some bus routes in central London will be diverted. Plan the best way to travel to the event with Transport for London's journey planner and keep up to date with the latest transport status.
Santander Cycles is offering free access to the scheme across London on the day to encourage everyone to cycle to the event. There are 11,500 bikes at more than 750 docking stations across the capital, with extra cycles available around the event area to cater for increased demand.
The event has been designed to ensure it is inclusive for everyone. Taxi-drop-off points and pedal-powered shuttles help to make it accessible for all.
Prices and Opening Times
Opening Times
10.30am to 5pm