Reimagine: Car Free Day 2021 in London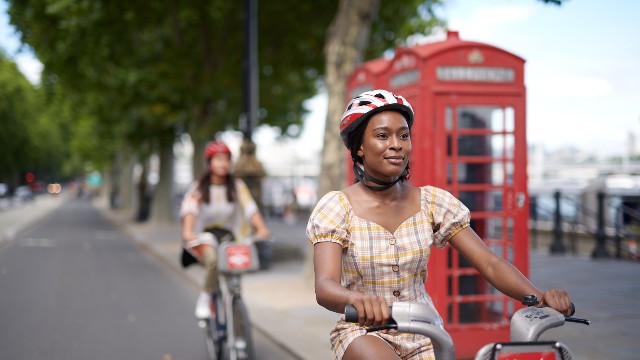 This event has finished.
Rediscover central London with free access to Santander Cycles and whizz through the city on car-free streets.
About
London's streets host a whole day of free activities for international Car Free Day with Reimagine 2021 in London.
The biggest ever Car Free Day celebrations in London usually provide the unique chance to "reimagine" the city, by walking or cycling through 20km (12 miles) of closed roads in central London, with performances and activities along the way.
Where and when is Reimagine 2021 taking place?
In previous years, you could enjoy activities around Tower Bridge, London Bridge and the City of London from 10.30am until 5pm and it was free to attend, with no tickets required.
What is Car Free Day?
Car Free Day is celebrated across the world on or around 22 September. It encourages motorists to choose alternative travel such as walking and cycling or public transport, instead of using their car for the day.
How to travel to Reimagine
Due to road closures for the car-free festival, some bus routes in central London are usually diverted.
In past years, Santander Cycles also offered free access to the scheme across London on the day to encourage everyone to cycle to the event. There are more than 11,500 bikes at more than 750 docking stations across the capital, with extra cycles being added throughout the city as part of a plan to make London even more cycle-friendly.
The event has been designed to ensure it is inclusive for everyone. Taxi-drop-off points and pedal-powered shuttles help to make it accessible for all.