Waltham Forest: The Mayor's London Borough of Culture 2019
From to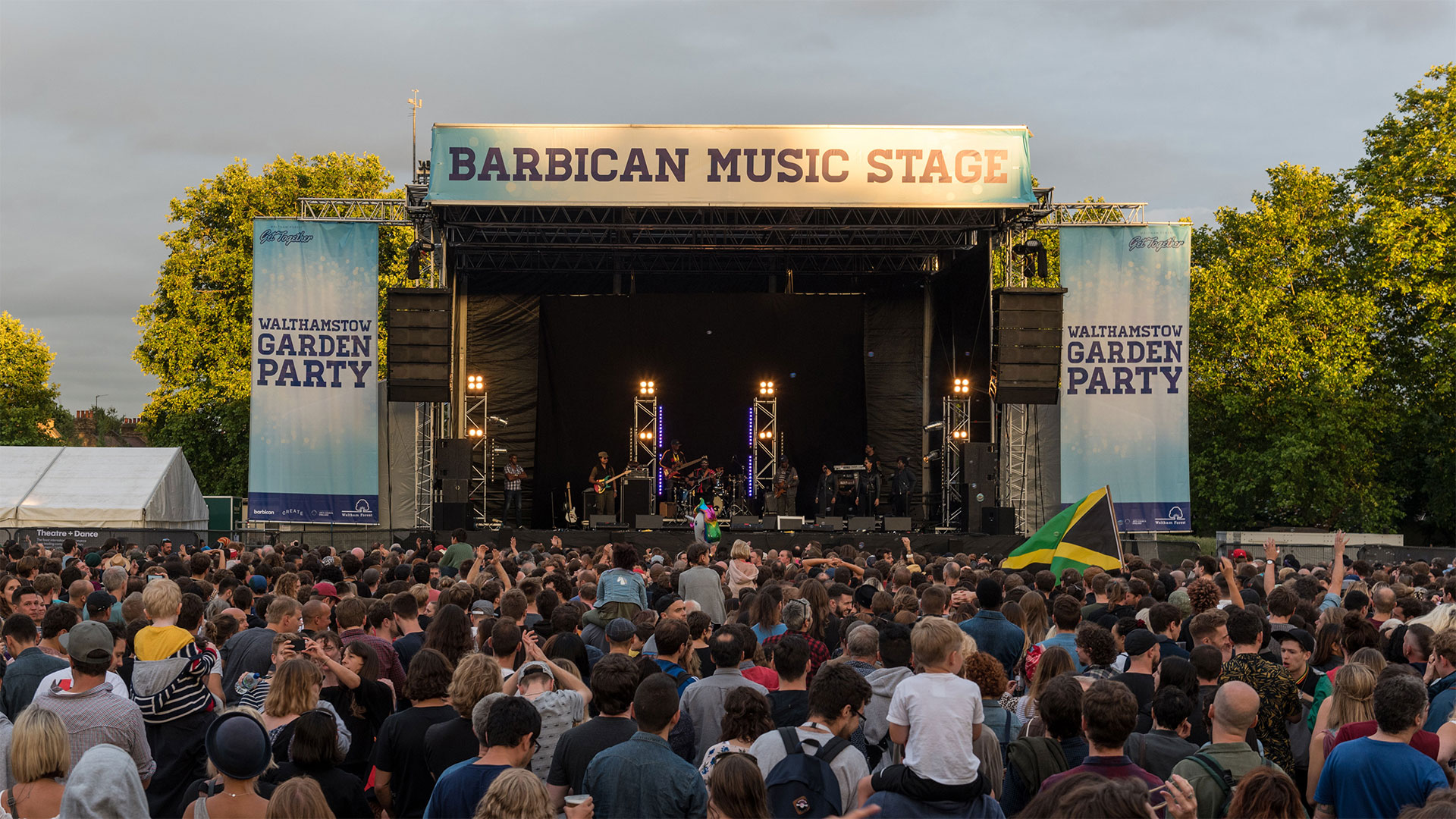 The Mayor's London Borough of Culture celebrates Waltham Forest's cultural heritage, diversity, talent and places, during a 12-month programme of events.
Read More
About
Enjoy a year-long series of events and activities celebrating Waltham Forest and its community, as the area is put in the spotlight as the first ever Mayor's London Borough of Culture.
Throughout 2019, you can find activities in this north-east London area built around three key themes: makers, radicals and fellowship. You'll discover events showcasing radical thinkers in the community, activities highlighting creative industries and initiatives bringing the local community together.
Highlights of Waltham Forest's 2019 programme
Celebrate the start of the year of culture with the Welcome to the Forest show, featuring a laser installation by Marshmallow Laser Feast, fireworks and live performances from local choirs. Jan 2019 TBC
Pick from a year-long programme of events marking the centenary of the Bauhaus school, including a special exhibition at the William Morris Gallery examining Morris' influence on the artistic movement. Jan-Dec 2019
Learn about the heritage of Pakistani textile trade in the area and see contemporary designs during the Fashion Exchange and Fashion Show. Feb 2019 TBC
Be amazed by a series of digital light installations, as the Lumen Prize entrants transform the fountains at Waltham Forest's Town Hall campus into stunning visual works with Fountain of Life. Spring and winter 2019
Decorate the streets of Walthamstow and play a part in creating the largest mural in the UK during the two-week Paint Your London festival. TBC
Attend an outdoor music festival featuring pop-up performances and gigs in unusual venues, culminating in a summer concert. Summer 2019 TBC
Become immersed in an all-night art experience, as contemporary artists create interventions linked to the William Morris Gallery. Jul 2019 TBC
Find out more about local icon Alfred Hitchcock with 48 hours of film screenings and new commissions at restaurants, cafes and pop-up spaces during the Leytonstone Film Festival. Sep 2019 TBC
Look out for artworks across the borough during Artillery's From Page to Pavement project, created from collaborations between local community members and artists. Oct-Nov 2019 TBC
Walk through Zarah Hussain's gigantic installation Molecules on the Marshes, featuring 50,000 solar-powered lights across Walthamstow Marshes. Nov 2019 TBC
Be entertained by Soho Theatre's Bollywood-themed pantomime, co-created by leading Bollywood writer Anuvab Pal. Winter 2019 TBC
Check back nearer the time for more details of things to do in Waltham Forest during 2019.
Waltham Forest events in 2018
In the meantime, there are plenty of events in Waltham Forest to enjoy this summer, including:
Check out the full list of what's on in Waltham Forest.
What is The Mayor's London Borough of Culture?
Introduced by Mayor of London Sadiq Khan in 2017, The Mayor's London Borough of Culture award offers more than £1m of funding for two boroughs to host a range of cultural events, activities and initiatives over a whole year.
Waltham Forest was named The Mayor's London Borough of Culture for 2019, and Brent in north-west London won the award for 2020. The two winning boroughs were selected from a competition that was open to all London boroughs.
The Mayor's London Borough of Culture award brings Londoners together. Putting culture at the heart of local communities, where it belongs. Shining a light on the character and diversity of London's boroughs and showing culture is for everyone.