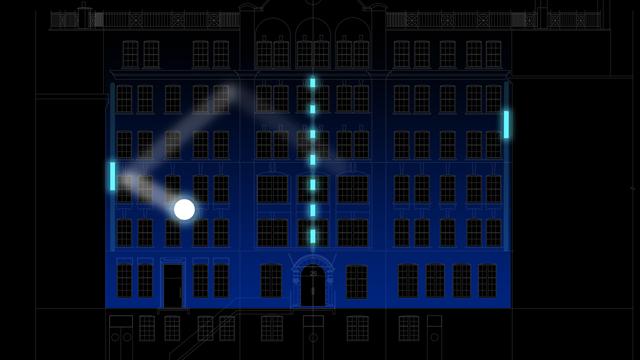 About
Imagination (UK) transforms the facade of the company's distinctive building in Store Street with A-BIT IMMERSIVE, a work that allows audiences to explore the architecture with their own immersive physical interaction. A wave or a jump down below are translated into spectacular lighting effects. Part game, part artwork, this piece relies on the active participation of the public to create its full effect.
In an age increasingly dominated by isolated screen-based activity, Imagination takes the newest digital technology and invites us all to share in a collective creative act.
What's nearby?
Before or after visiting the other Fitzrovia works, enjoy a complimentary glass of Malbec (when purchasing a main meal and quoting "Lumiere London") at Gaucho on nearby Charlotte Street.
The programme may be subject to change or cancellation due to circumstances beyond the event organiser's control.
Lumiere London is a free festival produced by Artichoke - a small charity with big ideas. Artichoke creates art for the enjoyment and wellbeing of millions of people. Your donations enable them to help keep their events free and support their work around the UK.
Venue Details & Map
Address

25 Store Street
South Crescent

London

WC1E 7BL

Public transport:

Tube: Goodge Street Train: Euston