Reflections: Van Eyck and the Pre-Raphaelites at National Gallery
From to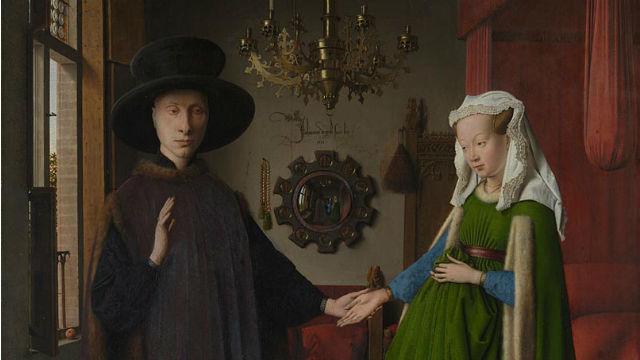 Discover the influence of one of van Eyck's most famous paintings on the style of the Pre-Raphaelites.
Read More
About
See how Jan van Eyck's Arnolfini Portrait influenced the work of 19th-century British artists with Reflections: Van Eyck and the Pre-Raphaelites at the National Gallery.
Acquired by the National Gallery in 1842, van Eyck's 1434 masterpiece caught the attention of a group of young art students who founded the Pre-Raphaelite Brotherhood. The striking convex mirror featured in van Eyck's painting informed the artistic choices of the Pre-Raphaelites, as well as the next generation of artists, as they explored ideas of distortion, reflection and doubling in their work.
Compare the Arnolfini Portrait with works by Sir John Everett Millais, Dante Gabriel Rossetti, William Morris, William Holman Hunt and other Pre-Raphaelite artists, which sit side by side in this exhibition. Plus, discover exhibits from private collections, including convex mirrors once owned by Rossetti and William Orphen, as well as displays relating to the acquisition of the Arnolfini Portrait by the gallery.
Venue Details & Map