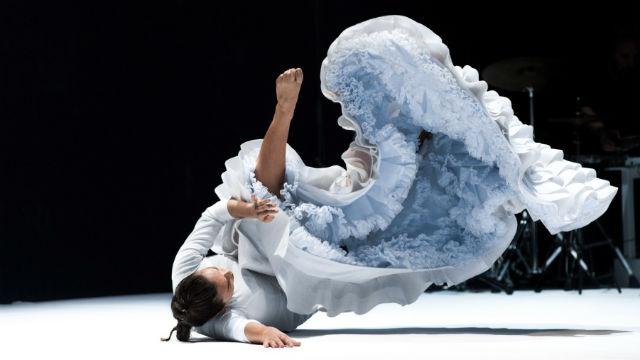 Celebrate 21st-century choreography from around the world with boundary-pushing performances in venues across London.
Read More
About
Watch world-class dance performances by choreographers from around the world during Dance Umbrella.
The annual international dance festival brings innovative performances to iconic and unusual London spaces, from well-known cultural and dance venues to shipping containers and town halls.
The festival also presents a programme of workshops, talks, discussions, exhibitions and screenings, with activities for newcomers and families as well as dance professionals.
Dance Umbrella 2017 festival highlights:
•Watch a captivating duet between dancer Satchie Noro and a 40ft shipping container with Origami, a free outdoor performance taking place in five locations along the Thames. 11-15 Oct
•Catch Spanish dancer Rocío Molina's passionate take on flamenco in her latest work Fallen from Heaven (Caída del Cielo) which explores womanhood at the Barbican. 12-14 Oct
•Experience Freddie Opoku-Addaie's vibrant party of global-inspired dance and live music from Yaaba Funk and Kioko with Out of the System at Rich Mix. 16-17 Oct
•Enter a visually psychedelic world filled with wit and surrealism as you watch South Korean choreographer Eun-Me Ahn's Let Me Change Your Name at The Place. 24-25 Oct
•Consider the ways in which we view theatre at choreographer and author Liz Lerman's Finding the Thread, Losing the Plot lecture at the National Theatre. 11 Oct
•Glimpse dancers in East London homes and spaces in Austrian choreographer Willi Dorner's photography exhibition Stratford Living at Sadler's Wells. 11-28 Oct.
•Take the children along to the mesmerising DOT, a performance that combines technology and dance to create a world of light, colour and imagination, with showings at artsdepot, Watermans, the Albany at Trinity Laban and Stratford Circus Arts Centre. 22, 24, 26 and 28 Oct.