See realistic gladiator games in Guildhall Yard, which sits above the remains of London's Roman Amphitheatre, during the August bank holiday weekend.
Swords, shields and spears clash in an epic battle of strength and skill, as gladiators fight to win ultimate glory. Pick a side and decide which fighter walks free: will it be your choice or the emperor's?
Brought to you by the Museum of London and staged by Britannia, the collective that worked on Ridley Scott's Gladiator film, each one-hour show is based on research into 1st-century gladiatorial combat.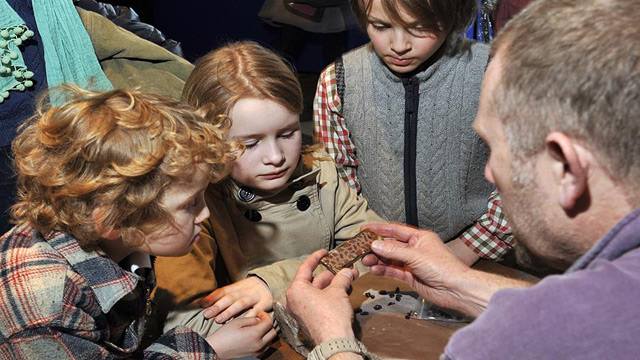 Taking place alongside each game is a Roman festival, which showcases what life was like in the bustling Roman town of Londinium founded around AD 50. Enjoy crafts, music and merriment, handle ancient Roman artefacts and meet the Guildhall Art Gallery's resident archaeologist. Then, head into Guildhall Art Gallery to see the original amphitheatre, and the skull of a Roman Londoner who may have once fought in the area as a gladiator.
This event is part of the Londinium season of events which celebrates the City of London's Roman heritage this summer. Find more things to do during Londinium.