Go behind the scenes of the Harry Potter films and get an additional insight into the making of the movies as Warner Bros. Studio Tour London – The Making of Harry Potter presents annual and one-off special features throughout 2017.
See authentic props, costumes and sets on the tour of the studio where all eight Harry Potter movies were made, and discover the films through the eyes of the filmmakers who brought the Harry Potter series to life. The limited-time features listed below are all included in the standard studio tour ticket prices.
Directing Dobby
4 February to 31 March
See the tennis ball and detailed model which together brought Dobby to life on screen, in this special display dedicated to the loveable house elf. Learn the techniques and motion-capture technology used to create Dobby, see the full-size physical model, and make the CGI character copy your every move in an interactive experience.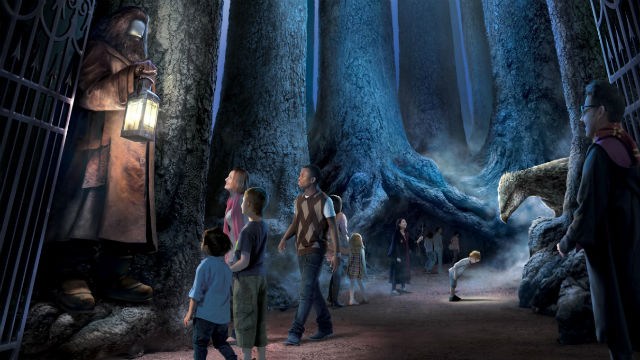 Forbidden Forest
From 31 March
Leave the safety of the Hogwarts grounds to venture into the depth of the Forbidden Forest filled with mystical creatures. Opening just in time for Easter, this new permanent expansion at Warner Bros. Studio Tour was created by members of the design and construction crew who worked on the original Harry Potter film sets. Step over the twisting roots of 19 giant trees, take a bow before Buckbeak the Hippogriff, come face-to-face with Aragog the Acromantula and take control of the weather in the mysterious forest.

Wizarding Wardrobes
21 July to 4 September
Peer inside the wardrobe of Harry Potter, and take a closer look at iconic costumes from the film series. Hogwarts school robes, elaborate ball gowns, special-effect costumes and more never-before-seen outfits go on display in this special feature, showcasing the craftsmanship and artistry of the team behind the movie costumes. Follow the process from designs to the finished items, and learn how clothes were aged and distressed for different scenes and characters.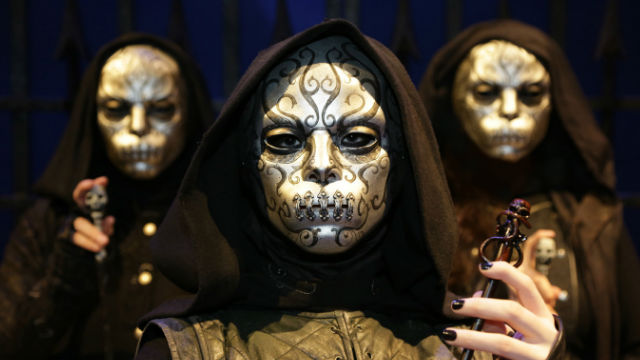 Dark Arts
1 October to 12 November
The Harry Potter studio is given a spooky makeover in this Halloween feature. Test your nerves by walking down a gloomy Diagon Alley, avoid the followers of He-Who-Must-Not-Be-Named who patrol the sets, and practise your wand combat techniques against Death Eaters, as you enter the menacing world of the Dark Arts. Plus, see more than 100 floating pumpkins and a Halloween feast laid out in the Great Hall, and find out how troll snot and pools of unicorn blood were created for the films.
Don't miss Hogwarts in the Snow's return from 18 November, with sets dressed for the festive season, and you can also visit many more Harry Potter locations and attractions across London.