Prudential RideLondon-Surrey 46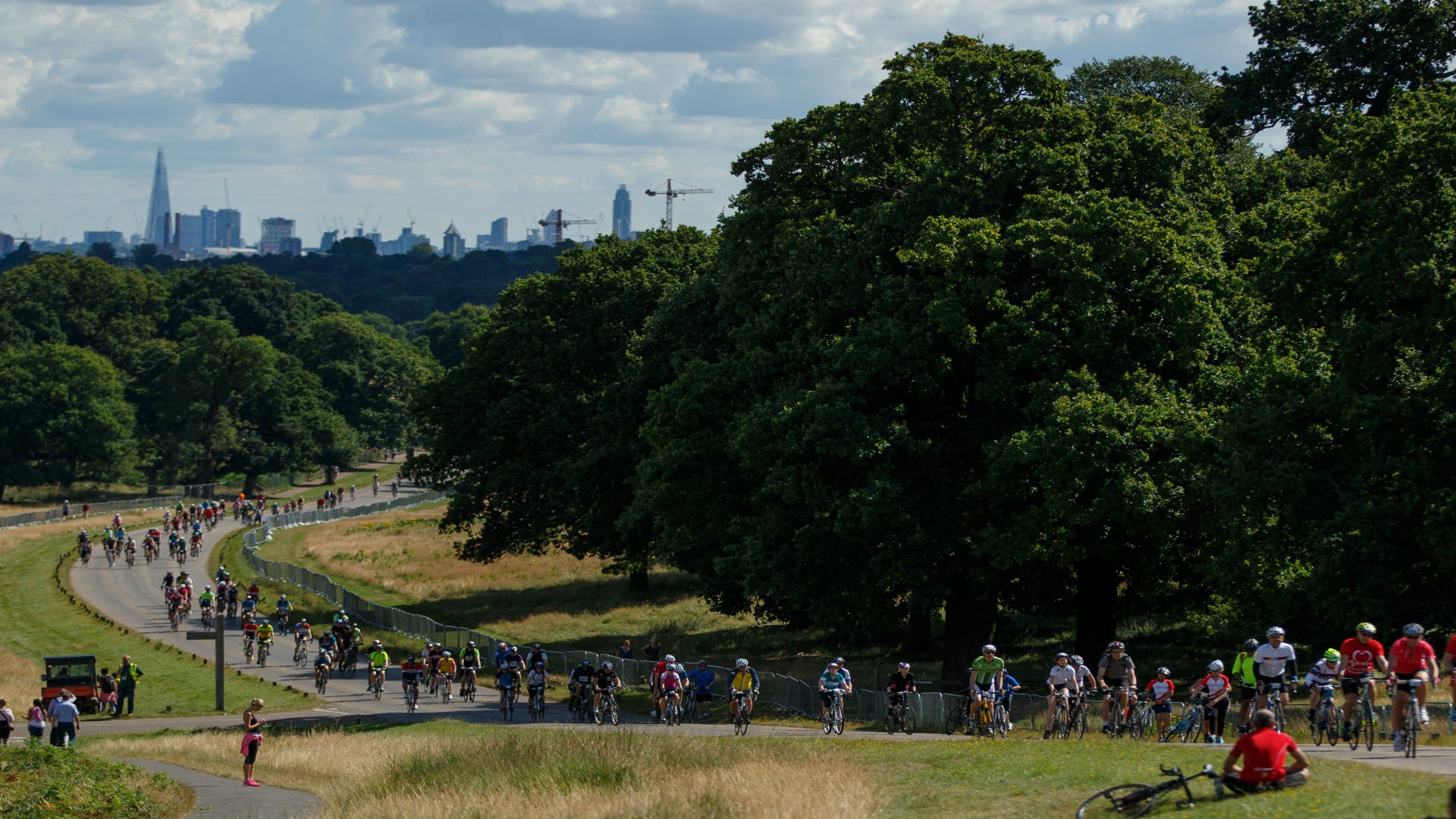 Line the streets to watch this mass participation cycling event across London.
Read More
About
Cheer on the competitors or take part in the 46-mile (74km) Prudential RideLondon-Surrey 46 ride from London to Surrey and back.
Taking place on traffic-free roads, this sportive starts at Queen Elizabeth Olympic Park straight after the start of the Prudential RideLondon-Surrey 100, and finishes on The Mall in front of Buckingham Palace.
This event has been created specifically for newer and younger cyclists, in order for them to take part and enjoy the freedom and camaraderie of Prudential RideLondon.
Entry is by public ballot or charity entries only. The ballot is now closed for 2018.
Plan your Prudential RideLondon weekend
Before the weekend of riding and racing events starts, visit the Prudential RideLondon Cycling Show at ExCeL London to soak up the atmosphere, see world stars and stock up on the latest gear.
On Saturday, jump on your bike for the FreeCycle and enjoy a leisurely ride around London on closed roads, stopping off at the Festival Zones. Later in the day, watch the world's best females compete in the Classique on a central route and experience the eye-catching spectacle that is the World Brompton Championships. Finish the day with something a little different at the handcycle Grand Prix evening event.
Sunday has exciting events such as the RideLondon-Surrey 19, RideLondon-Surrey Classic and RideLondon-Surrey 100, as well as a host of activities taking place along the route.