Prudential RideLondon FreeCycle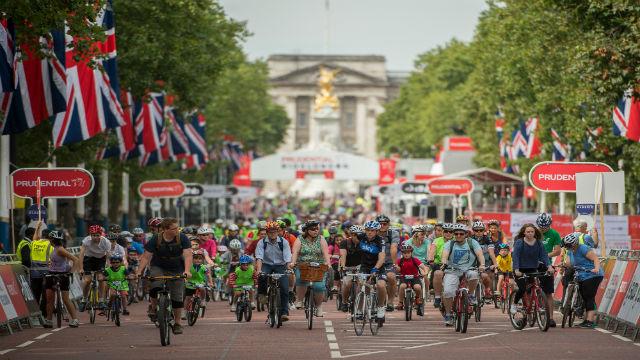 Enjoy an 8-mile (13km) mass participation ride for free, past some famous London sights.
Read More
About
Prudential RideLondon FreeCycle offers the incredible chance for family and friends of all ages and abilities to enjoy cycling on traffic-free roads in Central London for free.
The route features many of the capital's world-famous landmarks, from Buckingham Palace to the Houses of Parliament and St Paul's Cathedral. London's greatest sights create an inspiring backdrop for a memorable day of cycling.
There are a number of Festival Zones for you to explore with a huge range of bike-based entertainment and activities to suit riders of all ages, abilities and interests. Enjoy music, music bikes, bands on bikes, stilt bicycles, penny farthings, stagecoaches, rickshaws and more; plus bike doctors on hand in case of any technical problems!
Register now to receive a free Prudential RideLondon FreeCycle magazine and tabard.