Prudential RideLondon Festival Zones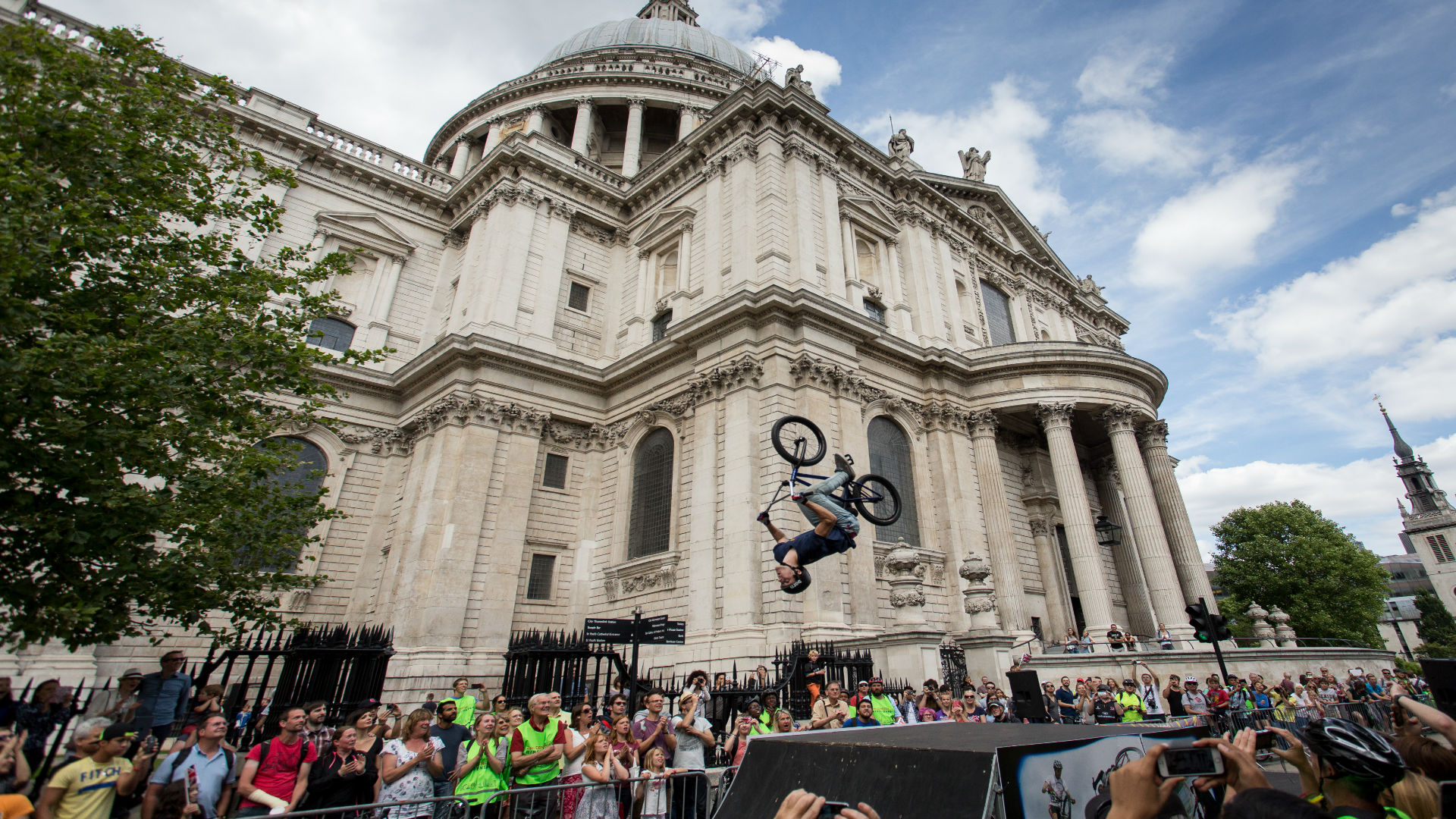 Explore the seven Festival Zones around the RideLondon FreeCycle route.
Read More
About
Stop off for plenty of free, cycle-themed fun at the Festival Zones, which are dotted around the RideLondon FreeCycle route.
Enjoy the huge range of bike-based entertainment and activities to suit riders of all ages, abilities and interests.
Find everything from bike polo and a 200m mountain bike track, to a jump box ramp show and Rollapaluza races.
You can also make use of hydration stations, medical facilities, a bike mechanic and information points at each of the zones.
Just park your bikes at each zone and get involved. All the activities are free of charge as part of a fantastic day out for all the family and form part of Prudential RideLondon, the world's greatest festival of cycling.
Find the seven zones in:
Green Park
Guildhall Yard
Leadenhall Market
St Paul's Churchyard
Aldwych
Lincoln's Inn Fields
South Bank
Plan your Prudential RideLondon weekend
On Saturday, jump on your bike and join FreeCycle; watch the world's best females compete in the Classique, and then enjoy the eye-catching spectacle that is the World Brompton Championships.
On Sunday, experience a whole host of activities taking place along the route of the RideLondon-Surrey 100, RideLondon-Surrey 19, RideLondon-Surrey 46 and the RideLondon-Surrey Classic races, and enjoy the excitement of the elite men's sprint finish on The Mall.