Prudential RideLondon-Surrey Classic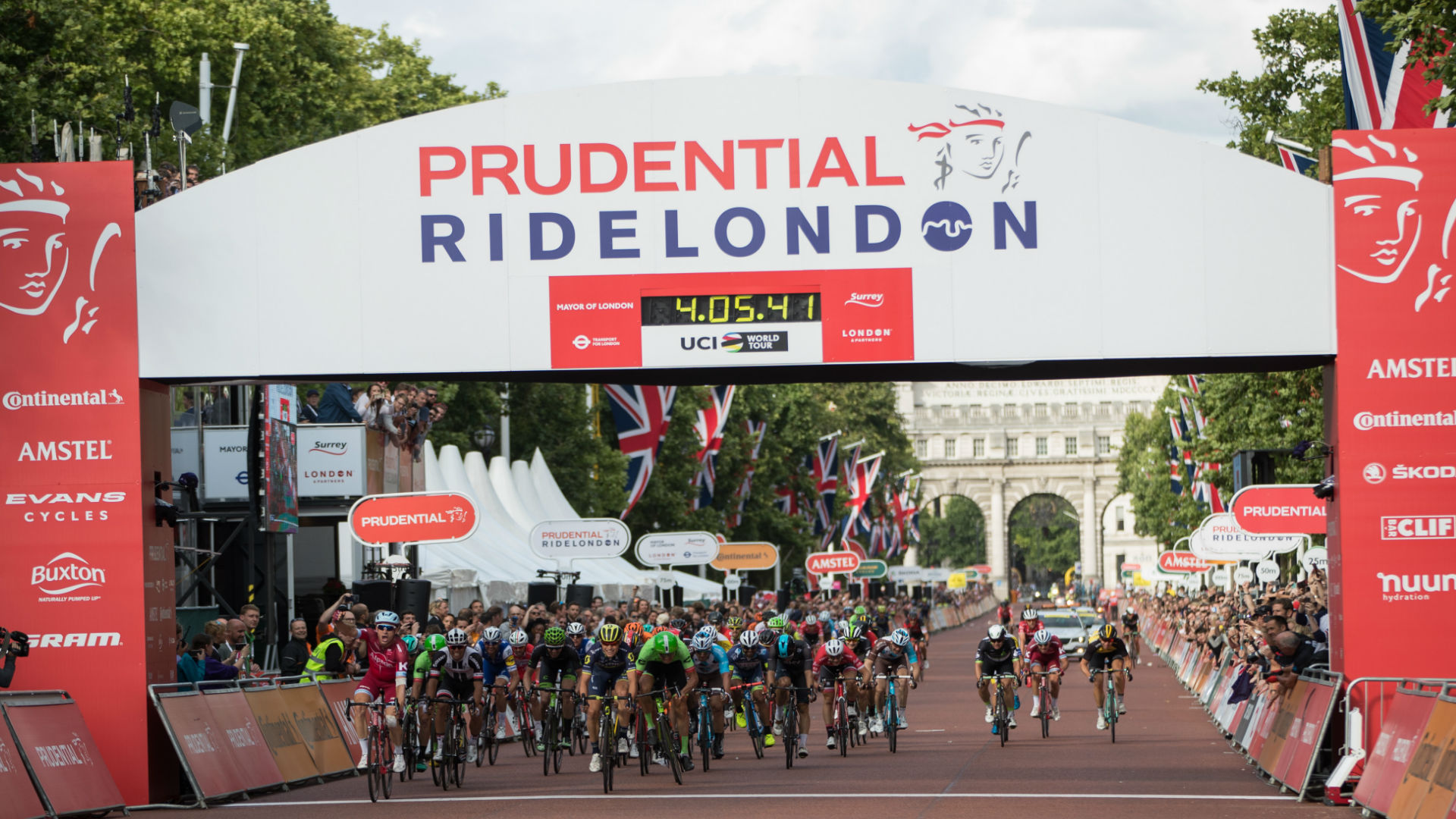 See the world's best professional cyclists take part in the Prudential RideLondon-Surrey Classic.
Read More
About
Watch the world's best cyclists in action during Britain's greatest one-day bike race, the Prudential RideLondon-Surrey Classic.
Having attracted around 150,000 spectators along the route in 2017, this fast and furious showdown again sees 150 of the world's top pro cyclists take on a 124-mile (200km) route through London and Surrey.
Part of the Prudential RideLondon festival of cycling, the race offers the highest prize money pool of any one-day Classic race.
The 25 teams of six riders start on Horse Guards Road next to St James's Park before streaming west through the capital, offering you a variety of great opportunities to support your cycling heroes along the route (a variation on the London 2012 Olympic Road Cycling Race route).
Head to the start at Horse Guards Parade, next to St James's Park, where you can see the pro riders signing in and putting the finishing touches to their preparation ahead of the race.
Line the streets to see them speed past, or watch the action on the big screen in Green Park. The race is also televised live on the BBC.
Plan your Prudential RideLondon weekend
Before the weekend of riding and racing events starts, visit the Prudential RideLondon Cycling Show at ExCeL London to soak up the atmosphere, see world stars and stock up on the latest gear.
Then, on Saturday, jump on your bike for the FreeCycle and enjoy a leisurely ride around London on closed roads, stopping off at the Festival Zones. Later in the day, watch the world's best females compete in the Classique on a central route and experience the eye-catching spectacle that is the World Brompton Championships. Finish the day with something a little different at the handcycle Grand Prix evening event.
On Sunday morning, enjoy watching or cycling in the Prudential RideLondon-Surrey 100, RideLondon-Surrey 19 or Prudential RideLondon-Surrey 46, before seeing the pros battle it out.