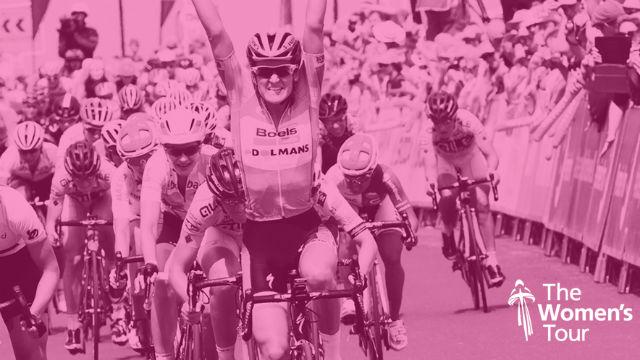 See the world's top cyclists during the final stage of The Women's Tour on a thrilling Central London route, and take part in an all-female mass participatory cycle ride.
Read More
About
See the climax of The Women's Tour as the world's top female cyclists arrive for the first time on the streets of London for the fifth and final stage of the prestigious race.
Starting in Daventry on 7 June, The Women's Tour makes its way through Northamptonshire, Staffordshire, Warwickshire, Derbyshire before ending in London on 11 June, where spectators can see the world's top cyclists negotiate the thrilling route.
Riders start and finish on Regent Street, taking in some of the city's most famous landmarks, including Piccadilly Circus, Trafalgar Square, the Strand and Whitehall throughout the 14 laps of the 6.2km (3.85-mile) circuit. There will be three sprints as part of the race.
The Pink Ribbon Tour
This year Breast Cancer Care is the official charity partner for The Women's Tour and to celebrate the 25th year of the Pink Ribbon, 1,000 women will cycle 25km through the centre of London, on the same iconic, closed-road circuit as the professionals.
Places are limited so find out more and register for this unique mass participation event.