Hear Big Ben's famous "bongs" ring out at midnight, followed by the UK's largest annual fireworks display over the Coca-Cola London Eye, presented by the Mayor of London.
London New Year's Eve Fireworks 2017 tickets
Tickets for the 2017 fireworks event are on sale now. Priced at £10 each, you can book up to four. Get your fireworks tickets now.
The hugely popular London's New Year's Eve fireworks have been ticketed since 2014 to ensure the event stays safe and fun for all.
Where to watch the fireworks
If you're not attending the New Year's Eve fireworks 2017 in London, you don't have to miss out: you can see the spectacular display live on television. See last year's New Year's fireworks display in the video below.
Things to do on New Year's Eve in London
Alternatively, there are plenty of things to do in London on New Year's Eve 2017. You could be celebrating at one of the many special New Year's Eve club nights, with a New Year's Eve meal in one of London's top restaurants with a view or a dinner cruise down the Thames and much more.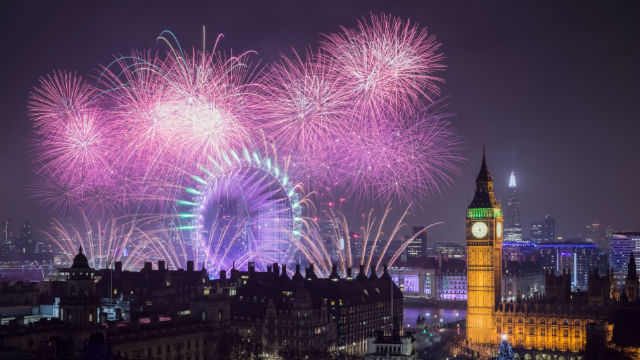 Travelling to and from central London
Central London will be very busy so plan ahead and use public transport to get around.
Plan your journey in advance and check the Transport for London website before you travel into central London.