London Restaurant Festival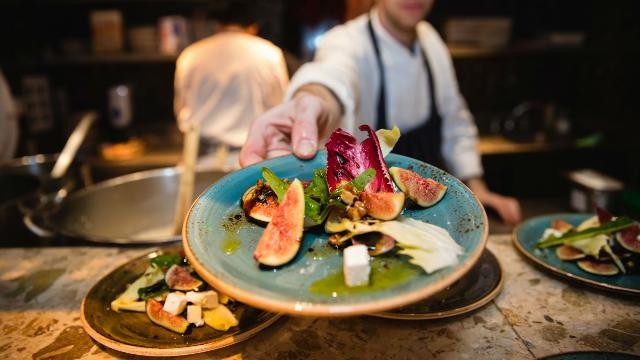 Sample exclusive menus and enjoy unique restaurant experiences in award-winning eateries or celebrate with at-home activities during the annual London Restaurant Festival.
Read More
About
Celebrate London's eclectic food scene with the London Restaurant Festival taking place in restaurants across the city.
This month-long festival is a city-wide homage to great food in London, and the perfect excuse to try out some of the capital's world-class restaurants.
What's on during London Restaurant Festival 2020?
You can usually enjoy a programme of food and drink events in London which includes specifically curated menus, restaurant hopping tours, movie nights and more!
This year, the festival is taking a slightly different approach with a mix of in-restaurant dining experiences adhering to social-distancing measures – along with some foodie-themed at-home activities. Support local restaurants by taking advantage of great-value special menus at some of London's best eateries, attend workshops with top chefs and fill your taste buds with deliciousness all month long.
Find in-restaurant foodie events
Bring flavoursome fun home with virtual experiences