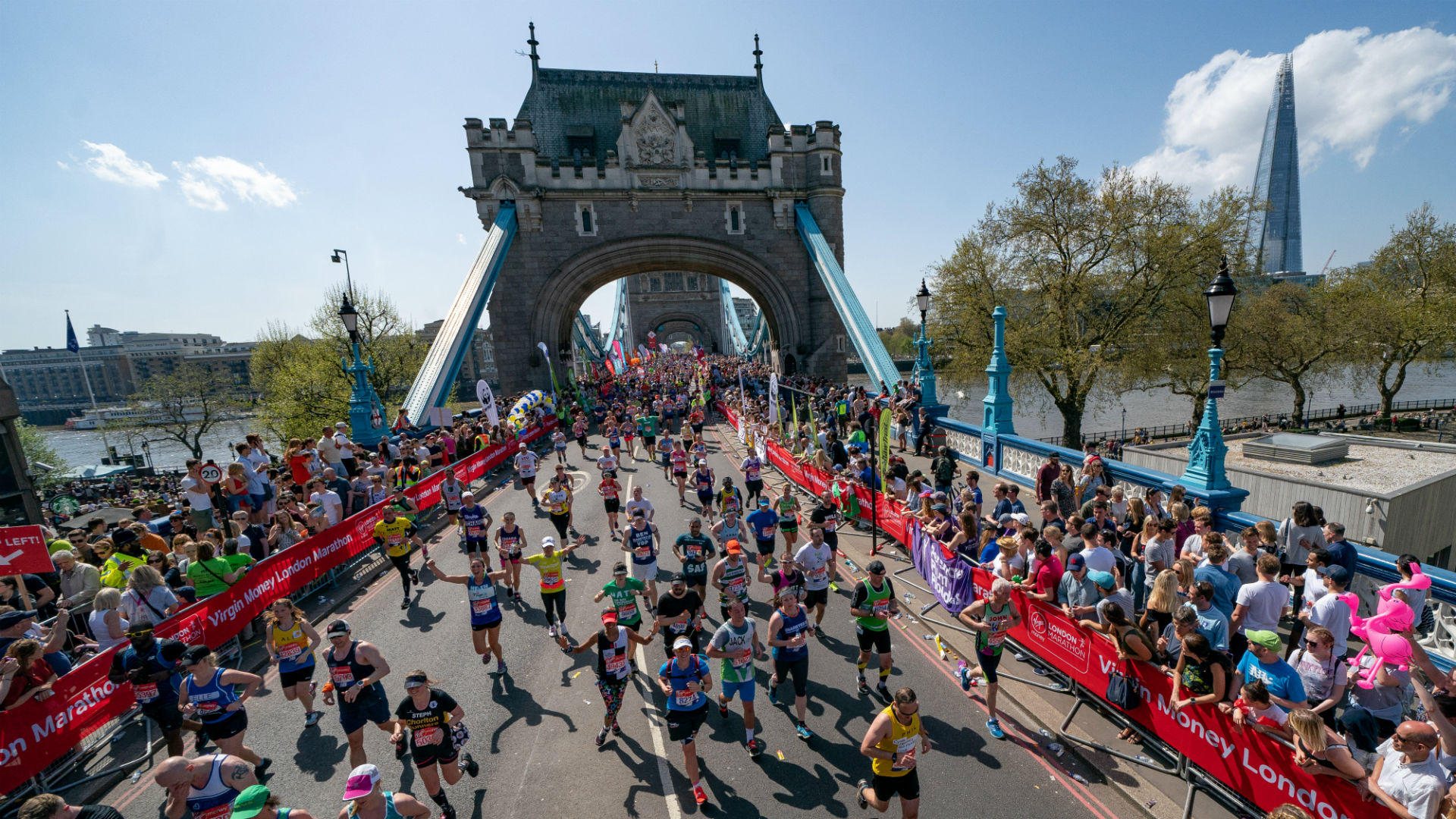 Be part of the London Marathon 2022: whether you run, walk or cheer from the sidelines, this is a London sporting institution.
About
Join thousands of runners and spectators on the streets of London for the London Marathon 2022.
How long is the London Marathon?
The London Marathon is 26.2 miles (42.2km) long.
What are the usual London Marathon highlights?
Every year, more than 40,000 people run the marathon through the streets of London.
Some run for personal achievement, some to raise money for their favourite charity, and many run in outrageous fancy dress: from a giant shoe and a London bus, to superheroes and a wide range of animals.
The London Marathon is open to all abilities, from beginners to professional athletes. Celebrities who have run the London Marathon in previous years include Chris Evans, Princess Beatrice, Gordon Ramsay, Agyness Dean, Jenson Button and even astronaut Tim Peake in the International Space Station.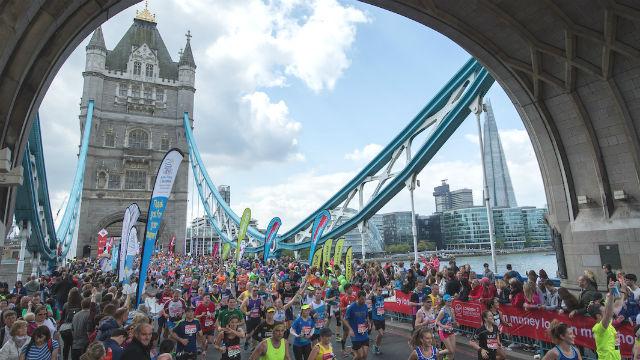 What is the London Marathon route?
The first half of the route runs just south of the Thames starting at Greenwich and Blackheath. After crossing the river on Tower Bridge, runners pass some of the capital's most famous landmarks, including the Tower of London and Big Ben, before finishing in front of Buckingham Palace.
The mass participation London Marathon start time is usually at 9.30am, the same time as the Elite Men's Race kicks off. This normally follows the Elite Wheelchair Races from 8.30am, World Para Athletics Marathon Championships Ambulant Athletes from 8.45am and the Elite Women's Race from 8.55am. However, timings for the 2022 marathon are yet to be confirmed.
With so many landmarks and impressive scenery to see, it's no wonder the organisers have dubbed it a "historical jog around London".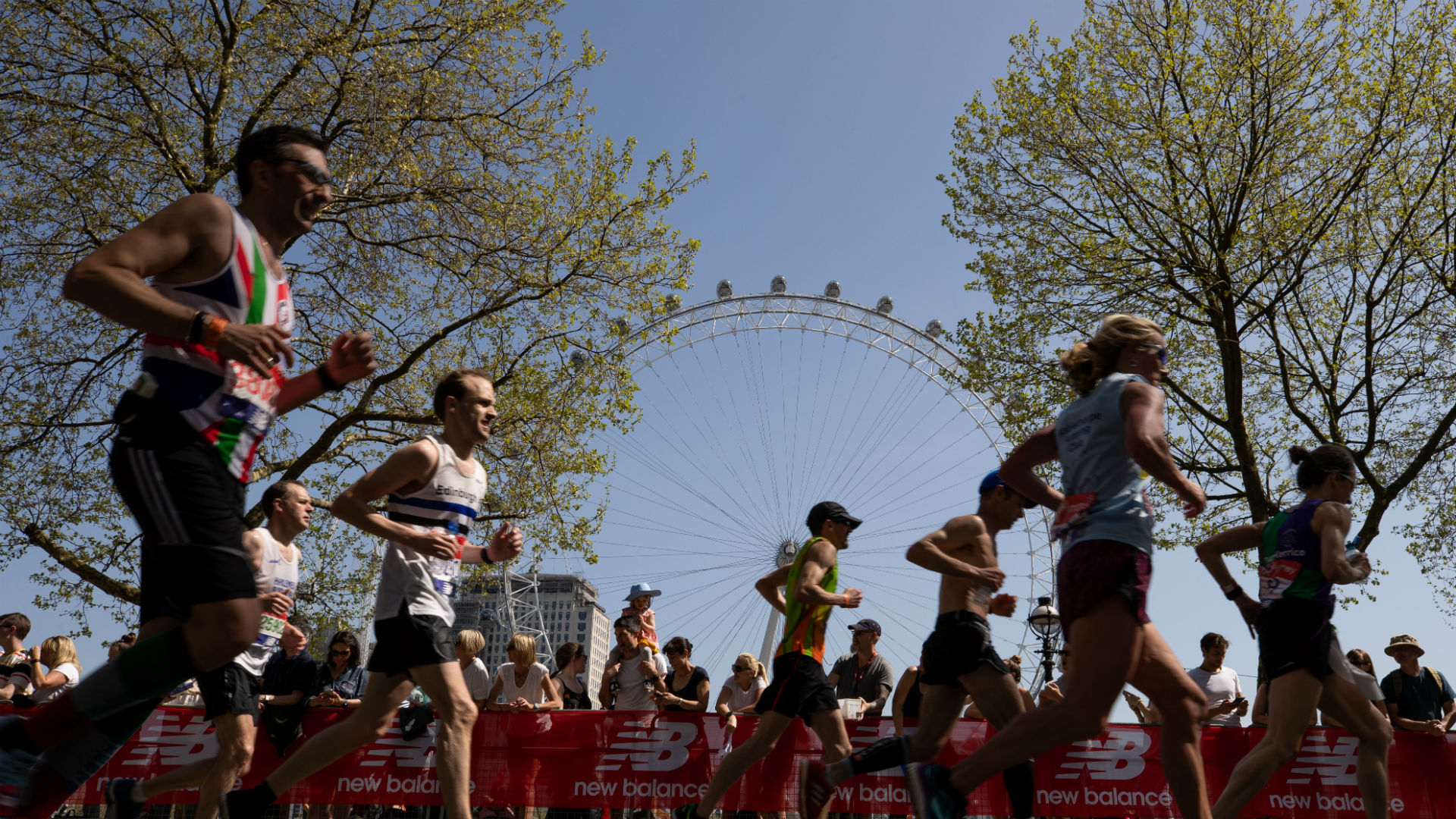 What is the history of the London Marathon?
The London Marathon was created after former Olympic champion Chris Brasher returned from running the New York Marathon. He was so inspired by the sight of more than a million spectators and runners from different cultures united by this one challenge, he felt London had to have its own marathon.
After months of studying the race organisation and finances of big-city marathons, Brasher established the organisation's charitable status. His vision was realised on 29 March 1981 with the inaugural London Marathon. It was an instant success.
London's Marathon: for fun and charity
Each year, millions of people watch and cheer from street corners and London pubs. You could call it London's 26.2-mile street party!
Whether you're supporting from the sidelines or sweating it out on the road, at the end of the day the winners are the charities. Between 1981 and 2020, participants have raised more than £1 billion, and the event manages to set a new record for a one-day annual charitable fundraising event just about every year. Check the 2021 London Marathon results.