EFG London Jazz Festival
Until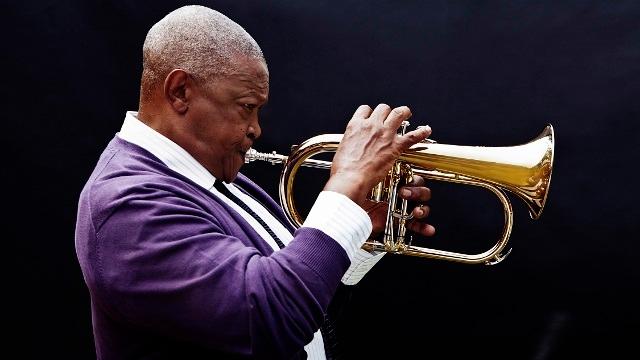 Enjoy spectacular live performances and events celebrating all things jazz across the capital.
Read More
About
Experience a dazzling extravaganza of concerts, events and performances mark the 25th anniversary of the EFG London Jazz Festival.
Bringing together new talent and world-renowned figures from the electrifying world of jazz, the festival plays host to 10 days of diverse performances across a series of impressive venues including the Barbican, Royal Festival Hall, Kings Place and more.
EFG London Jazz Festival Highlights 2017
• Join Jazz Voice as they open the festival at the Royal Festival Hall for the 10th year in a row. Big name acts provide vocals to Guy Barker's thrilling 42-piece orchestra. 10 Nov
• Be blown away by the energy of Pat Metheny's signature guitar style in his new quartet with pianist Gwilym Simcock, bassist Linda Oh and drummer Antonio Sanchez at the Barbican. 10 Nov
• Groove to the jazz-funk beats of Average White Band at the Royal Festival Hall after a powerful opening set from LaSharVu, a project from Basement Jaxx's lead vocalists. 11 Nov
• Hear exciting new music from composer Dave Maric played by piano trio Phronesis & Engines Orchestra at Milton Court. 12 Nov
• Travel the world with Paolo Conte in the comfort of the Royal Festival Hall as he takes you on a journey from Buenos Aires dance hall to Louisiana juke-joint. 13 Nov
• Discover why jazz from South Africa made such a big global impact as Abdullah Ibrahim and Hugh Masekela collaborate at the Royal Festival Hall nearly 60 years on from their days in The Jazz Epistles. 14 Nov
• Rediscover Frank Sinatra at Cadogan Hall as Ben L'Oncle Soul sings songs from this great with panache. 15 Nov
• Sample the genre-bending sounds of Snark Puppy's Bill Laurance at Kings Place. 16 Nov
• Celebrate Antônio Carlos Jobim's 90th birthday with Carminho at the Barbican as she sings from the legend's songbook alongside a band featuring Jobim's son and grandson. 17 Nov
• Take a trip to Napoli with pianist Stefano Bollani as he explores his long love affair with the city. Joining him at Cadogan Hall are saxophonist Daniele Sepe, clarinettist Nico Gori and drummer Bernardo Guerra. 18 Nov