Four star hotels in London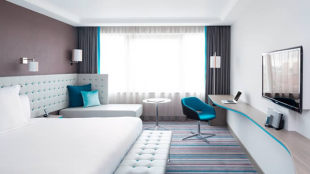 Visit the capital in style and stay at one of many luxury four-star hotels in London.
Book a holiday at one of the amazing 4-star hotels in London and you'll find tasty restaurants, relaxing spas and stylish bedrooms await you!
You can expect high standards of customer service at a 4-star hotel, as well as high quality furnishings and spacious guest rooms.
Take a look at our 4-star hotel Partners and pick where to stay in London.