Cheap London restaurants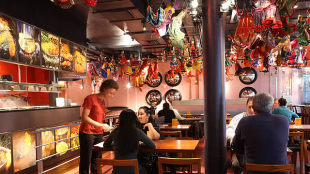 Tuck into wallet-friendly food and drink with our pick of the best cheap restaurants in London.
A tasty meal in London doesn't need to break the bank! Whether you're looking for low-price lunch options or good value eateries, there's an affordable restaurant to satisfy every craving, whatever the time of day.
Stop by one of the cheap London restaurants below, and you can fill your stomach without emptying your wallet. Book now to dine for less than £20.