Each year, hundreds of artists apply for this talent show, and dozens are invited to audition before a panel of industry experts.
Pride's Got Talent is split into two categories: Pride's Got Talent is reserved exclusively for popular music acts; while Pride's Got Talent Cabaret is reserved for music and dance (non-popular music acts), cabaret and alternative, presenters, hosts and novelty acts. 
The competition has now finished, with Toby Corton being crowned the winner of Pride's Got Talent 2017; while Keith Ramsay's performance saw him claim top spot in Pride's Got Talent Cabaret 2017. See the finalists perform live on stage at Pride in London in Trafalgar Square on 8 July. 
This year, Pride's Got Talent's Godmother was singer, and regular X-Factor UK guest judge, Sinitta. Actor and cabaret artist, Michael Twaits, hosted the competition, which ended on 11 June.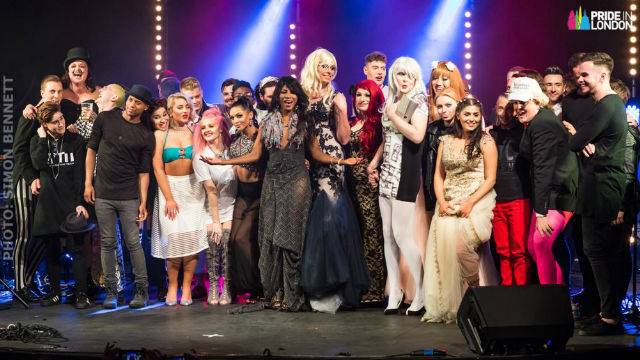 *"Got Talent" is used with kind permission of Freemantle Media.
Find out more about Pride in London 2017, including other events during the two-week festival.