How accessible is the Pride in London parade?
London's Pride parade is very accessible for everyone to enjoy. You'll not miss out on any of the fun, as there's a safe space in the parade where there are dedicated volunteer access stewards to help you have a safe and enjoyable experience. 
Explore different parts of the Pride parade on the shuttle bus that runs alongside the route. Don't worry if you have an assistance dog, as these are welcome in all public areas.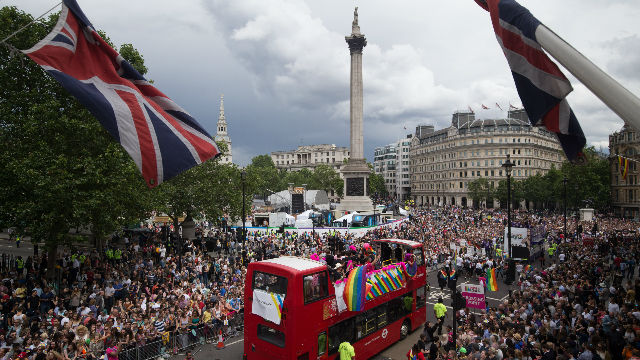 Is the Trafalgar Square event accessible?
Make the most of the 2017 Pride in London Parade day by attending the free event on Trafalgar Square. During the event, there are a range of performances and speeches. The stage benefits from BSL interpretation, which is shown on the screens, so you won't miss a word. 
You'll have a great view from the viewing platform and wheelchair recharging point in Trafalgar Square. Remember to bring an umbrella if it's due to rain, as there isn't a cover, and you'll also need to bring your own wheelchair fixing clamp if it's required.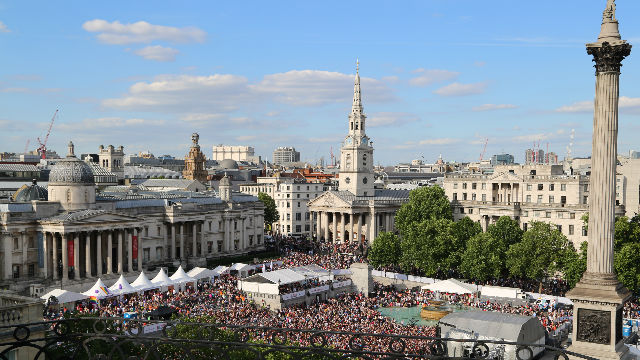 Which other Pride in London events can I attend?
Find information on all events during the two-week festival, which will be published by Pride in London prior to the event. This will help you decide if it is suitable to your needs. 
The information includes whether the event is wheelchair accessible, has BSL interpretation or is assistance dog-friendly. It also lets you know if the event is open to all ages and whether the event has gender-neutral toilets. 
Pride in London embraces diversity and equality amongst all, and does not accept events that exclude trans* or genderqueer people. However, if an event is men or women only, it must be open to all people who self-define as men or women. Organisations hosting events during the Pride in London festival must explain any restrictions on admission.
Find full accessibility information on the Pride in London website.
If you have any questions about accessibility at Pride in London, please contact the Pride in London Access Team.
Email: access@prideinlondon.org
Call, text or Whatsapp: +44 (0)7413 288 466
Discover more about Pride in London and its work, and find out what's going on during the two-week Pride in London festival.