Sponsored by: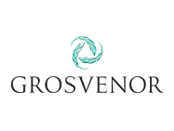 Make the Illumaphonium chime in Grosvenor Square!
Illumaphonium is a dynamic and interactive, multi-sensory, music-making installation – the first of its kind. Created by musician and inventor Michael Davis (UK), the semi-acoustic, semi-automatic, multi-player musical sculpture stands at a height of 3.5m (11.5ft), and consists of more than a hundred illuminated chime bars. Each of these chimes respond to touch, with ever-changing patterns of light and sound, spreading out like waves over the giant instrument's surface, and bringing people together into a fun and spontaneous music-making experience.
This installation was previously in Mount Street.
What's nearby?
Take a stroll in nearby Hyde Park before visiting the many Mayfair installations during Lumiere London. If you're peckish, head to JW Steakhouse for some dry-aged prime beef, salads and seafood.
The programme may be subject to change or cancellation due to circumstances beyond the event organiser's control.