Sponsored by: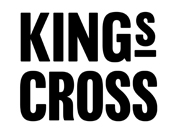 Be amazed by the unexpected and surprising, as Maro Avrabou and Dimitri Xenakis' watering lanterns stop you in your tracks at the historic Gas Holder no.8, in King's Cross.
Appearing white by day, the collection of plastic watering cans are suspended in mid-air. At night, they come to life, pouring out "water" made from fibre optic wire on the grass below. Guardian Angels highlights the importance of nature preservation and is an indirect tribute to gardeners.
Avrabou and Xenakis (France/Greece) collaborate on work that challenges living spaces and points of view. They examine urban and rural landscapes, often juxtaposing one with the other in their work, and focus on the environment and our impact on our surroundings.
What's nearby?
Take a wander along pretty Regent's Canal with its colourful narrowboats and canalside walks. If you're peckish, head to German Gymnasium for central European delights served up in its relaxed Grand Café.
The programme may be subject to change or cancellation due to circumstances beyond the event organiser's control.