Sponsored by: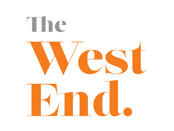 Follow an extraordinary passage through the years with Voyage, which explores our physical journey through time and space, at Piccadilly Circus.
Projected onto the Hotel Café Royal building (viewed from Piccadilly Circus), Camille Gross and Leslie Epsztein's work has a station clock at its centre, which revolves through days and years, hours and minutes. As the hands of the clock swing around, they mark our changing world through the Belle Epoque and the Industrial Revolution, to the frantic speed of our travel through to the present day. Originally commissioned by Lyon Fête des Lumières, this installation is certain to bring traffic to a standstill and delight hundreds of thousands of visitors each night.
Gross and Epsztein (France) met while working for painter and video producer Xavier de Richemont, creating monumental projections and international lighting projects throughout the world, including Mexico, Canada and Morocco.  Both now work as freelance designers, coming together to create Voyage, which has enchanted audiences across the globe.
Find out more about the technicians who have helped to make this installation possible.
What's nearby?
Venture inside Hotel Café Royal to indulge in its Diptyque-inspired afternoon tea (available until 7.30pm) in the Oscar Wilde Bar, or opt for a cocktail in the historic Green Bar. If you're visiting with children, head instead to the tropical surrounds of Rainforest Café. Make sure to stop off at Piccadilly Circus to see the famous illuminated billboards and the statue of Eros before visiting other Lumiere London installations in London's West End.
The programme may be subject to change or cancellation due to circumstances beyond the event organiser's control.