Sponsored by: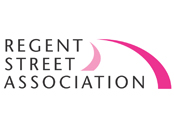 With additional support from: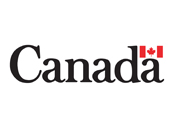 Interact with Lateral Office and CS Design's (Produced by L4 Studio and Wireframe Studio) illuminated seesaws in South Molton Street, which provide a chance to engage in the idea of playing in a public street. Let children show the way at Impulse, as they discover the musical possibilities offered by this mesmerising public installation.
Originally commissioned for the Quartier des Spectacles in Montreal, Canada, Impulse is inspired by the iconic cover of the Joy Division album Unknown Pleasures, as well as Steve Reich's serial, minimal music. It explores how architecture can actually provide a visualisation of sound through ideas of serialism, repetition and variation.
Work with others to create patterns and harmony through collective action, creating an ever-changing musical event where light and sound intensify within this intimate public space.
Founded in 2003 by Mason White and Lola Sheppard, Lateral Office, is an experimental Canadian design practice that operates at the intersection of architecture, landscape, and urbanism. The studio is committed to design as a research tool responding to the complex, urgent questions and complicated relationship between the public realm, built infrastructure and the environment. This piece is co-created with fellow Canadian design practice, CS Design.
What's nearby?
Before you visit the Mayfair illuminations, explore the upmarket boutiques on this pretty shopping street close to Oxford Street and Bond Street. Alternatively, pay a visit to Handel & Hendrix in London, a museum spread over the former homes of famous musicians George Frideric Handel and Jimi Hendrix (last admission 5pm, closed Sundays). If you're looking for a bite to eat, indulge in a late afternoon tea (until 7pm) at Scoff & Banter Tea Rooms, Oxford Street.
The programme may be subject to change or cancellation due to circumstances beyond the event organiser's control.