Sponsored by: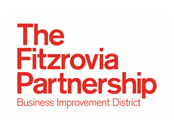 Supported by: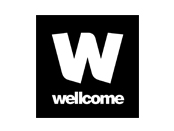 Be amazed by Simeon Nelson's spectacular light sculpture, Cosmoscope, on Store Street. Taking inspiration from the study of the universe, blood flowing through the human heart and the order and disorder of atoms and molecules, this luminous installation explores the patterns, structures and similarities of these scientific areas.
Contemplate our own place in the universe, between the very, very small scale and the very, very large scale suggested by Cosmoscope. This vast project was developed by a team of scientists and artists including Simeon Nelson (Professor of Sculpture at the University of Hertfordshire), Nick Rothwell and Rob Godman.
Simeon Nelson is a sculptor, new media and interdisciplinary artist interested in convergences between science, religion, art, architecture and urban sites. He was a finalist in the National Gallery of Australia's National Sculpture Prize in 2005 and a finalist in the 2003 Jerwood Sculpture Prize.
If you would like to learn more from the team behind Cosmoscope and the research that contributed towards the sculpture, further information can be seen on Nelson's website, or find out more in Lumiere London's interview with the artist.
Join Cosmoscope installation tours during Lumiere London 2018:
Thursday 18 January: 5.30pm
Friday 19 January: 5.30pm
Sunday 21 January: 5.30pm
Groups are to meet at the installation on Store Street at 5:30pm.
What's nearby?
Before visiting the installation, explore the wonders of the British Museum (open until 5.30pm, 8.30pm on Fridays); which houses Egyptian mummies, ancient manuscripts and more. Enjoy an early dinner here, under the museum's elegant canopy at The Great Court Restaurant, before making a beeline for the other installations in Fitzrovia.
The programme may be subject to change or cancellation due to circumstances beyond the event organiser's control.