Sponsored by: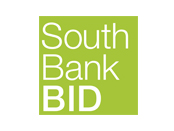 With additional support from: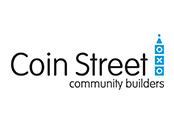 Admire the vivid tubes of fluorescent light that grow up the facade of Bargehouse, Oxo Tower Wharf, climbing like ivy up the wall. Bough 1 is the first in a series of projects by Simon Corder (UK), also installed in Glasgow, and in Mayfair for Lumiere London 2018.
Corder is a London-based designer. His practice embraces lighting for performance, set and production design, light-art, zoo design, event production, lighting for exhibitions, and photography.
Oxo Tower Wharf is home to co-operative housing, design studios, shops and galleries, restaurants and bars. Oxo Tower Wharf is owned and managed by Coin Street Community Builders.
This installation is a permanent public artwork, so you'll still be able to see it after Lumiere London 2018 has ended. Find out which other Lumiere London works can be seen after the festival.
What's nearby?
You're right next to one of London's most distinctive buildings: The OXO Tower. Dine against stunning views at its OXO Tower Restaurant and Bar with a special Lumiere London offer, before visiting the many light installations along the South Bank and in nearby Waterloo.
The programme may be subject to change or cancellation due to circumstances beyond the event organiser's control.