Sponsored by: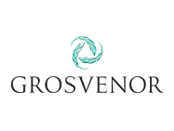 Watch as tiny sparks of light flicker throughout a beautiful hidden space, Mount Street Gardens, like shooting stars across a midnight sky with [M]ondes by Atsara (France).
Out of the darkness, sparks of light appear and then vanish, creating a mesmerising choreography with a magical and hypnotic power. Cycles of sound build, are suspended in silence, and then fade away. Meanwhile, sound overlaps, creating variations within a continuous pulse.
Atsara is comprised of Roland Devocelle and Audrey Rocher, who work mainly with plastic, sound and body art. Their unconventional approach to projection is to concentrate on the disintegration of the surface of projection, focusing on the space which stretches between this surface and the light source. 
In 2008, they started to work with light and projections, introducing sound and movement into their installations; and since 2000, they have been collaborating as artists, working on multidisciplinary projects and developing audio-visual works. Atsara have exhibited work at light festivals in France, Germany, Poland, Portugal and Switzerland. Lumiere Durham 2013 was the first time Atsara had exhibited work in the UK.
What's nearby?
Enjoy top-quality pub grub during a late lunch or early dinner at The Audley on Mount Street, in between perusing the small-scale boutiques nearby. Afterwards, hunt down the other Lumiere London installations in Mayfair.
The programme may be subject to change or cancellation due to circumstances beyond the event organiser's control.