Sponsored by: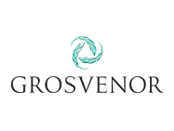 Interact with Northern Lights, Aleksandra Stratimirovic's dynamic light-art piece inspired by the enthralling experience of the aurora borealis, as it transforms the familiar landscape of Grosvenor Square into something more unusual.
Stratimirovic brings to life the spectacular natural light phenomenon occurring in the northern hemisphere's sky with a carefully programmed light story performed through 100 vertically positioned light lines, each equipped with LEDs. The dynamic movement of these lights evokes a mesmerising and poetic sensation, which interacts with its immediate surroundings. Like the real dancing lights of aurora borealis, a shimmering glow arises in an unpredictable flow of movements, occasionally vanishing and suddenly reappearing to drift in a different pace, size and colour, through the void.
The Swedish artist's piece was originally commissioned by the Amsterdam Light Festival in 2015 with the aim of showcasing the Northern Lights in a city where it would never naturally appear. This is the artist's first showing in London, but her work has been seen across Europe, Japan and Singapore.
What's nearby?
Wander around Mayfair's pretty streets and squares in search of other Lumiere installations, stopping off en route at Maze Grill for steaks or sister restaurant Maze for French fare. Also housed in London Marriot Hotel Grosvenor Square is The Luggage Room bar, which transports you back to the 1920s with its stylish decor and classy cocktails; or venture into timeless glamour in Claridge's at The Fumoir bar, a quintessential hidden gem.
The programme may be subject to change or cancellation due to circumstances beyond the event organiser's control.