Sponsored by: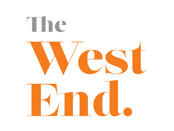 Marvel at Love Motion, Rhys Coren's Matisse-inspired animation of two paper-cut figures who spend the evening kissing and dancing, at the Royal Academy of Arts.
Projected across the building and accompanied by a bespoke soundtrack, the animation represents a big, warm hug of an artwork on an otherwise cold and wintry night!
Working in partnership with the Royal Academy of Arts, Lumiere London has commissioned this new work from the post-graduate student to mark the fine art traditions of the institution as interpreted in a 21st-century way.
Since graduating in 2016, Coren (UK) has exhibited in solo and group shows across Europe, Hong Kong and the US.  He works across disciplines, switching between animation, writing, performance and painting – his work has an inescapable rhythm and often takes its inspiration from music and his love of dancing. Here, both play out across the face of a much-loved building.
Find out more about the technicians who have helped to make this installation possible.
What's nearby?
Arrive before the lights are switched on to explore the world-class art collection at the Royal Academy of Arts (open until 6pm Saturdays to Thursdays, 10pm Fridays), which celebrates its 250th year in 2018. Stop here for dinner at The Keeper's House Restaurant, or head to nearby May Fair Kitchen where you can find a special deal during Lumiere London, or linger in the May Fair Bar for cocktails. Alternatively, explore Bond Street's glut of luxury boutiques. But make sure to leave time to spot the other installations in London's West End.
The programme may be subject to change or cancellation due to circumstances beyond the event organiser's control.