Sponsored by: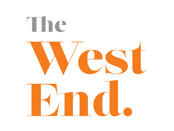 Attention flamingo fans! Catch Flamingo Flyway, extraordinary flame-coloured birds created by the ever-imaginative Lantern Company with Jo Pocock (UK), as they parade serenely in Chinatown London. The piece references the extraordinary intercontinental migration routes that birds take each year, and the parallels to humankind's age long migration routes across the world.
These colourful characters are an extension of the Nightlife installation which transforms Leicester Square Gardens into an evocative illuminated world of nocturnal creatures.
The Lantern Company have a wealth of experience in producing and directing arts festivals, one-off site-specific events, carnival parades and visual theatre. They also undertake sculptural commissions and create processional kinetic floats, costumes and large-scale puppets.
At the heart of the company lies the desire to nurture and promote artistic excellence alongside a commitment to developing sustainable projects, which build skills and raise aspirations in community members, increasing confidence, celebrating creativity and promoting social cohesion amongst participants and audiences alike. Lantern Company events aim to be accessible to those who may not normally access visual or performing arts.
What's nearby?
You're right in the heart of Chinatown London, which is the perfect place for a quick refuel before seeing other West End installations. Spot the ornate gates and Chinese decorations, before sitting down to enjoy Cantonese classics at Plum Valley, hotpot specials at Shuang Shuang, Middle Eastern flavours at The Palomar, or cocktails at Opium or Experimental Cocktail Club. From here, you're well placed to discover Theatreland, with shows such as Everyone's Talking About Jamie at the Apollo Theatre, and other installations in London's West End just a short walk away.
The programme may be subject to change or cancellation due to circumstances beyond the event organiser's control.