Sponsored by: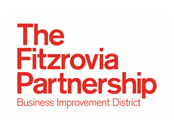 With additional support from: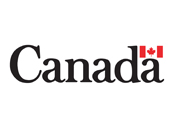 Use your body to manipulate the graphics of this interactive LED sculpture in Whitfield Gardens to create a series of shapes. CONTROL NO CONTROL uses five different states of sound and visual form, each exploring a different geometry and pattern.
Born in Bogotá, Colombia, Daniel Iregui currently lives and produces all his work from Montréal, Canada. Founder of Iregular, an interactive content creation practice in Montréal, he has worked in the field of interaction design for almost 10 years.
Art-director-made-programmer, Iregui creates artistic interactive experiences on devices and in public spaces where design is as important as technology. He is intrigued by the infinite and random combinations that are produced when a system is opened to the public in order for them to transform the space.
The artist says of his work: "I create the system, the rules and the aesthetic, but the result is always different. This is what makes me interested in adding interaction to my work."
With thanks to Jennifer Mills-Knutsen and Monty Strikes.
What's nearby?
Enjoy delving into your childhood at Pollock's Toy Museum (last admission 4.30pm, closed Sundays), a treasure trove of historic toys, teddy bears and more; or take some time out for peaceful reflection at The American International Church. After seeing the Fitzrovia works, enjoy steak and lobster at the aptly named Steak & Lobster, which has a special deal during Lumiere London.
The programme may be subject to change or cancellation due to circumstances beyond the event organiser's control.