Sponsored by: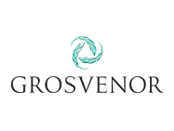 Find Bernd Spiecker's unique resting point in Weighhouse Street, which transforms the concept of public seating. Lit by hundreds of LED's, the Lightbench allows you to take the weight off your feet and strike up a conversation with a stranger.
Bernd Spiecker produced his first bench in 1982 using acrylic material. The German artist has since developed the idea of his Lightbench, seeing it as a symbol of recreation. He plans to build 100 across the world in the hope they will bring people together.
What's nearby?
Go on a shopping spree along nearby Bond Street, which is full of upscale boutiques – you may be able to find some bargains in any remaining January sales. Fuel up at family-friendly Spaghetti House before seeing the Mayfair installations.
The programme may be subject to change or cancellation due to circumstances beyond the event organiser's control.