Sponsored by: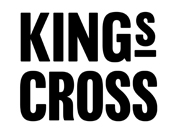 Supported by: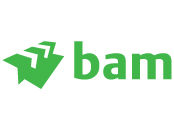 Discover Mader Wiermann's Grabber, a computer simulated version of architectural creation, set against a backdrop of Coal Drops Yard.
This projection focuses on the materials and methods of fabrication, and reflects London as a whole, a city that is filled with construction work and cranes, constantly building and developing. 
Holger Mader and Heike Wiermann (Germany) have worked together since 2001, creating extraordinary installations that take the building blocks of architectural form and transform them into something more fluid, poetic and transitory. From Berlin to Brazil, Norway to Greece, Mader Wiermann have taken iconic buildings and temporarily transformed them into moving flowing structures.
Find out more about the technicians who have helped to make this installation possible.
What's nearby?
Before exploring the King's Cross installations, take the kids to Platform 9 ¾ at King's Cross station, and snap a selfie at the starting point for Hogwarts Express. Dine at the Granary Square Brasserie, which mixes dishes with DJ sets.
The programme may be subject to change or cancellation due to circumstances beyond the event organiser's control.