Sponsored by: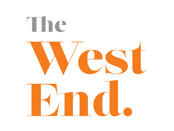 Discover Miguel Chevalier's latest work, Origin of the World Bubble 2018, suspended high above Oxford Circus, which becomes pedestrianised during Lumiere London 2018. The interactive piece has been specially commissioned to fit the world-famous site, a key digital playground for pedestrians during the event.
Inspired by the world of microbiology and the constant movement and division of cells, Chevalier (France), with software by Cyrille Henry, creates a new kind of "technological baroque" of everchanging universes, where organic and pixelated images mingle, change shape, speed up and slow down.
Suspended above iconic Oxford Circus, Origin of the World Bubble 2018 responds to the movements of the viewer below, transforming from black and white to vivid, colour-saturated visual experiences reminiscent of op-art and 1970s psychedelia.
Find out more about the technicians who have helped to make this installation possible.
What's nearby?
Indulge in afternoon tea at The Langham, or an early cocktail at its award-winning Artesian bar. This will set you up perfectly for some exploring, with many Lumiere London installations nearby.
The programme may be subject to change or cancellation due to circumstances beyond the event organiser's control.