Sponsored by: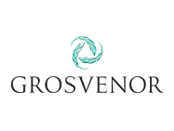 Celebrate our love of cycling, as Lumiere Durham 2015 BRILLIANT winner Robyn Wright's Neon Bikes re-imagine the everyday mode of transport in a simple way, at Mayfair's Brown Hart Gardens (Upper Level).
Made from neon flex attached to a custom-made frame, the pieces take up the space normally filled by its functional counterpart. Neon Bikes encourages us to reflect on the joy of cycling: a simple invention that has come to offer a sustainable and indispensable way of getting around for millions across the globe.
Born and raised in Darlington, UK, Wright has just completed her degree in Graphic Design at Cleveland College of Art and Design. The artist, who's normally interested in print design, applied to Lumiere's BRILLIANT competition in 2015 - a contest that encourages local people to submit their own designs for a light artwork to go on display during Lumiere Durham, giving her the chance to experiment and think on a bigger scale.
What's nearby?
Explore Mayfair's leafy squares and pretty streets, including South Molton Street, which is full of independent boutiques and luxury brands. After visiting the Mayfair installations, indulge in art deco glamour and classic dishes at The Colony Grill Room.
The programme may be subject to change or cancellation due to circumstances beyond the event organiser's control.