Sponsored by: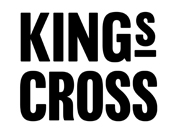 Stop off at King's Boulevard to enjoy TILT's surreal take on the area's corporate environment with Lampounette, which pays homeage to the iconic office desk lamp, but in giant size...
The French artistic studio, which created the Leicester Square installation during Lumiere London 2016, focuses on the exploration of light and its interplay with art, architecture and space. TILT's work takes in all aspects of light art, whether temporary interventions or permanent installations, with the aim of changing our view and experience of familiar urban landscapes. Inspired by nature or objects of everyday life, its works create a dreamlike universe using humour and poetry.
What's nearby?
Pay a visit to the House of Illustration (open until 6pm), which boasts works by some of the world's great illustrators, including Roald Dahl's favourite Quentin Blake, before seeing the King's Cross installations. After you've seen them all, warm up with drinks and dinner at gastropub, The Lighterman.
The programme may be subject to change or cancellation due to circumstances beyond the event organiser's control.