Regent's Park Underground Station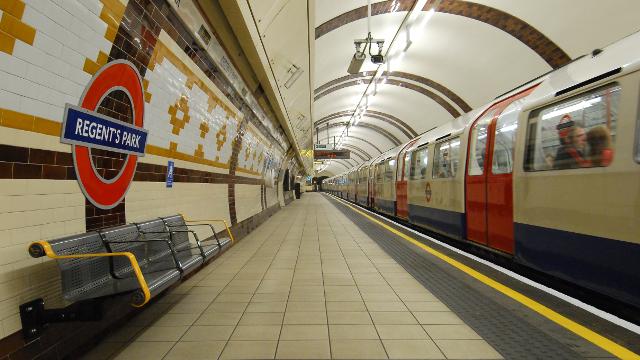 Dettagli della location & mappa
Regent's Park Underground Station
Indirizzo:

Marylebone Road

London

NW1 5HA
Recensioni di Yelp
8.00

su

5


Basato su

3

recensioni
Les 3 meilleurs avis de
Regent's Park Underground Station
Regent's Park Underground Station
03 May 2010
An odd little station on the Bakerloo line, Regent's Park station sits between Baker Street and Oxford Circus. The station has no above ground buildings, the only entrances are by stair on one side of Marylebone Street. Once down there, it's only by elevator down to the track level - no stairs or escalator. Continua
Regent's Park Underground Station
29 April 2012
Regent's Park Tube Station is actually great. It's the size of my butt and could fit in my backpack (or rough sack whatever brits say).
The Bakerloo Line is sick, runs through the heart of London and can take you to some of the busiest destinations in the city. So having Regent's Park station so close to Great Portland Street station is fantastic cuz if the Circle/Metro/Hammersmith lines... Continua
Regent's Park Underground Station
25 May 2016
A small tiny almost empty tube station on the Bakerloo Line situated between town more commonly used stations (Oxford Street & Baker Street).
It is (as it's name suggests) adjacent to Regent's Park. However not the London Zoo side. Don't fret there is a tannoy announcement as you ride the lifts letting you know where & what to do to get to the Zoo.
It's also not the side where Regent's... Continua