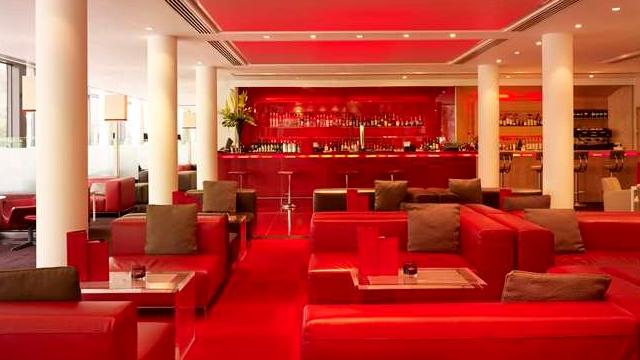 Réservez
Réservez sur Internet auprès de nos fournisseurs de confiance
Within the exclusive DoubleTree by Hilton Hotel London Westminster, Millbank Lounge is a modern retreat serving up contemporary European cuisine. A statement crimson colour scheme is splashed through the
En savoir plus
Vue d'ensemble
Within the exclusive DoubleTree by Hilton Hotel London Westminster, Millbank Lounge is a modern retreat serving up contemporary European cuisine. A statement crimson colour scheme is splashed through the slick, clean-lined dining room, while expansive windows look out onto the neighbouring Westminster bustle. Complementing the diverse menu, Millbank Lounge boasts an accomplished bar stock, as well as a distinguished Whisky Library.
Prix
| | |
| --- | --- |
| Prix moyen par plat | £14.00 par personne |
| Prix dépensé en moyenne | £23.00 par personne |
Détails et plan du lieu
Millbank Lounge
Adresse :

30 John Islip Street

London

SW1P 4DD

Téléphone :

+44 2079324700
Critiques de Yelp
6.00

sur

5


D'après

3

critiques
Top 3 reviews of
Millbank Lounge
Millbank Lounge
09 June 2018
As a guest of the Hotel, I chose to try the in-house restaurant.
Chose the Spicy cajun chicken burger.
I made a wise choice.
Great flavor, nice spice too.
Full bar, and decent selection of beers.
We'll see how Breakfast is in the AM. En savoir plus
Millbank Lounge
14 June 2017
No, just No! After a day's worth of sightseeing and not wanting to venture out anymore, we decided to dine in the hotel restaurant. The server NEVER greeted us. Ana just placed our linens and silverware down and left.
When she came back to take our order. It was the kick off day of London Food Festival week, so I asked about the Pan fried pork chop and red cabbage smash. She just stared at... En savoir plus
Millbank Lounge
20 November 2008
A surprising gem in a strange little pocket of central London. My company staged a conference at this hotel (it was also very nice - modern, stylish and clean). At the end of the con we all piled into the Millbank and had a right old time. Good service, nice little canapes and the good drinks were flowing nicely. Its a stylish joint with plenty of room for a larger group. Plenty of standing... En savoir plus