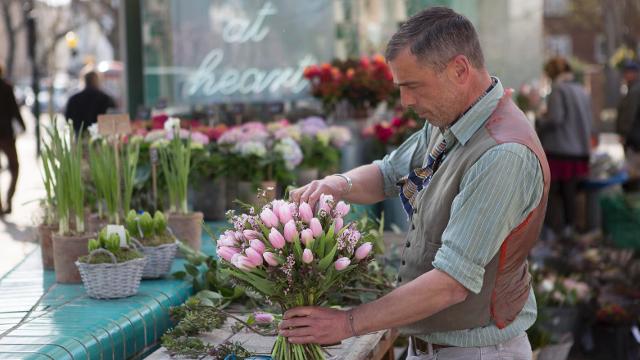 Vue d'ensemble
Wild At Heart is a popular florist that also provides a delivery service.
Détails et plan du lieu
Wild At Heart
Adresse :

222 Westbourne Grove

London

W11 2RJ

Téléphone :

+44 (0)20 7727 3095

Transports publics

Notting Hill Gate, Underground
Critiques de Yelp
7.00

sur

5


D'après

3

critiques
Top 3 reviews of
Wild At Heart
Wild At Heart
20 December 2008
What a way to dress up a loo! This lovely stand-alone flower shop was Wild at Heart's first - occupying one side of traffic island that also housed some public toilets - but don't that let deter you; its mossy green facade and atrium-like appearance give it a very appealing and inviting feel... not to mention the name! Wild at Heart - shouldn't we all be able to claim as much.
This little... En savoir plus
Wild At Heart
02 July 2008
Wild at Heart is a special florist. This is because they make absolutely stunning flower compositions, but also because its location is unique. In 1993 the local residents on Westbourne Grove were in uproar at the thought of a 'portaloo' residing on the traffic Island on Westbourne Grove, and commissioned the celebrated architect Piers Gough to design some 'posh loos', the result was the... En savoir plus
Wild At Heart
13 December 2007
For those special occasions, this flower shop is perfect as it has some of the most beautiful and exotic flowers that are easily available in London. But the extremely high prices do not often make you feel so good when you know they will probably die in a couple of weeks (if not less.) Sometime the local garage is just enough but if you have cash to splash on your loved ones, then it's worth it. En savoir plus