Paul A Young Fine Chocolates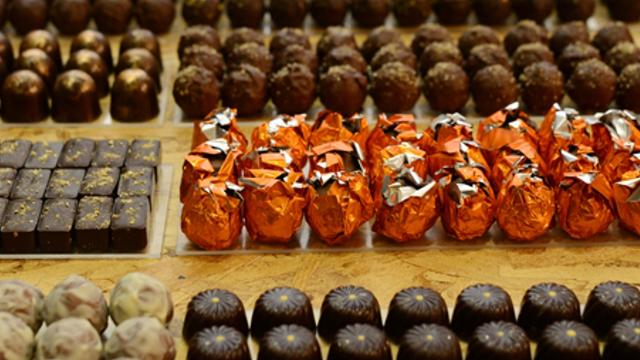 Paul A Young's fourth venture is a stand-alone chocolate salon at the entrance to Heal's, offering delicious hot chocolate as well as some of Paul's personal favourite recipes, baked on site in an open kitchen
En savoir plus
Vue d'ensemble
Paul A Young's fourth venture is a stand-alone chocolate salon at the entrance to Heal's Flagship store Tottenham Court Road.
Paul is renowned for his fine handmade British chocolates, free from any artificial preservatives, flourings or stabilisers. The salon offers delicious hot chocolate using a range of ingredients supplied by artisans from around the world. Paul's personal favourite recipes are also baked on site in an open kitchen, from cocoa nib drenched cookies to chocolate cantuccini and an exclusive salted caramel chocolate cake.
Détails et plan du lieu
Paul A Young Fine Chocolates
Adresse :

The Heal's Building
196 Tottenham Court Road

London

W1T 7LQ

Téléphone :

+44 (0)20 7437 0011

Transports publics

Goodge Street, Underground
Critiques de Yelp
10.00

sur

5


D'après

1

critiques
Top 1 reviews of
Paul A Young Fine Chocolates
Paul A Young Fine Chocolates
01 October 2014
Paul A. Young is, to me, the best chocolatier on Earth. I've been enjoying his chocolates for years for special occasions and sometimes just for a treat!
As I was both walking by and had just seen Paul himself give a chocolate-making demonstration on the weekend, I had chocolate on the brain and was happy to stop in. This shop is probably the smallest of the 4, but they still have a small... En savoir plus