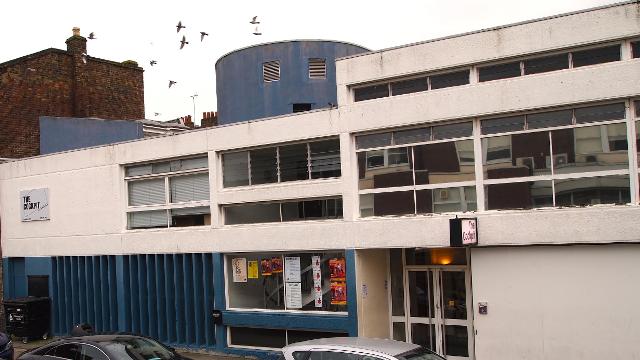 Détails et plan du lieu
The Cockpit Theatre
Adresse :

Gateforth Street
St John's Wood

London

NW8 8EH

Téléphone :

+44 (0)20 7258 2920
Critiques de Yelp
9.00

sur

5


D'après

3

critiques
Top 3 reviews of
The Cockpit Theatre
The Cockpit Theatre
15 December 2015
Ich war im Cockpit, um mir die letzte Vorführung von "Faustaff" anzusehen. Auch wenn das Stück leider ein ziemlicher Reinfall war, ist mir das Theater an sich doch sehr positiv in Erinnerung geblieben. Zwar liegt es eher etwas außerhalb, aber dafür ist die Gegend mit zahlreichen orientalischen Restaurants ziemlich interessant.
The Cockpit selbst ist recht klein, aber gerade deswegen so schön... En savoir plus
The Cockpit Theatre
23 July 2014
There are two things that seem to set the Cockpit Theatre apart to me - firstly, they run an event called 'Theatre in the Pound' once a month, enabling emerging playwrights a chance to really try out a work in progress on the cheap to an attentive, receptive audience who've only paid a pound for 2-3 hours worth of entertainment! Secondly, it is such a great place to socialise or network, as... En savoir plus
The Cockpit Theatre
26 November 2008
I use train as an actor and had the pleasure of training in the Cockpit Theatre. It was a perfect place to train as you could get use to the feeling of the Auditorium.
Today, there are still plenty of performances being held at this famous London fringe theatre. It is robotic with its seating as it has often changed to accommodate what type of play it is. It is also one of the few theatres... En savoir plus