Hotels in Wimbledon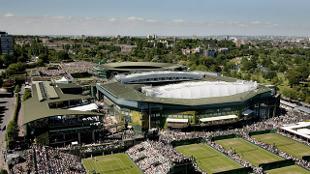 Stay near Wimbledon and don't miss a minute of the Wimbledon sporting events.
Whether you are attending one of the events at Wimbledon Stadium or the famous Grand Slam tennis at the Wimbledon Championships, the nearby hotels in Wimbledon will suit your needs. A Wimbledon hotel allows you to get to and from the venue in no time at all.
Wimbledon is just a short distance away from central London, with regular trains to Waterloo, plus two Underground stations. It is also on south London's tram network.
Book one of these London hotels in Wimbledon now.