Hotels in Soho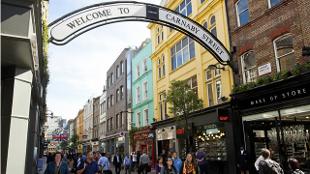 Fun, fashionable and frenetic, Soho is a great place to base yourself in London, with its numerous bars and restaurants, quirky shops and eclectic culture.
Choose from the best hotels in Soho, in central London. Accommodation in Soho ranges from boutique hotels and contemporary lodgings to grand venues. If you're visiting London on a budget, there's also a great choice of cheap hotels in Soho.
Don't miss the chance to stay in this vibrant neighbourhood by booking a Soho hotel now.