Bed and breakfast in north London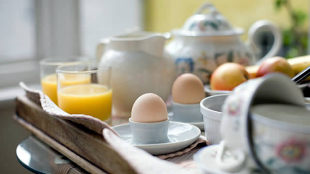 North London is a great place to stay during a trip to the capital, it has some fantastic bed and breakfast (B&B) options spread across the area, in places such as Hampstead, Golders Green and Highgate.
Find the best bed and breakfast north London has to offer and enjoy a stay in London of pure comfort. A stay in a B&B in north London allows you to explore the surrounding area, take in all the sights of London, and discover hidden gems in the capital. It also has top-quality transport links to the centre, by Tube and bus.
Browse some of the best B&Bs in north London and stay in some of London's best guest houses.