Hotels in Covent Garden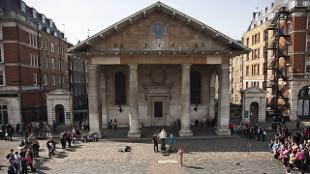 Find a Covent Garden hotel from a range of options, from boutique hotels to budget hotels.
Book a room in the area and you'll have many of London's top attractions on your doorstep as well as being right around the corner from Covent Garden, Leicester Square, Piccadilly Circus and Holborn Tube stations. You'll be just minutes away from the London Transport Museum, the Royal Opera House and Kingsway Hall, as well as being walking distance from the many shops and boutiques of the Seven Dials area.
Whether it be a cheap, boutique or luxury hotel, you'll find everything you're looking for in Covent Garden.