Apartments and Self-catering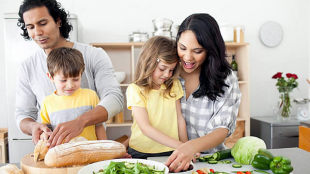 From luxury apartments to halls of residence, there are plenty of self-catering options in London.
Self-catered accommodation usually includes private or shared kitchen facilities where you can make your own meals. It can provide greater flexibility as you're not tied to set meal times. Self-catering is also a good option for those on a budget, families with fussy eaters, or those with special dietary needs.
Here you'll find a range of self-catered accommodation from luxury serviced apartments, to studio flats, to halls of residence.
You Might Also Like
Self-Catering

7-21 Goswell Road, EC1M 7AH [map]

A purpose-built Apart'hotel located in the City of London and next to one of Europe's leading cultural centres. All studios and apartments are well equipped and furnished. Good value for money.

Self-Catering

Pioneer Point, Ilford, Essex, IG1 2WS [map]

With panoramic views of the City, Canary Wharf and the 2012 Olympic Stadium, Go Native Stratford East was described as Greater London's new architectural icon upon completion in 2011.

Serviced Apartment

13 Harrington Court, SW7 3ES [map]

Recently refurbished, Harrington Court Apartments are available to rent on a long term contract basis of six months or more.