Apartments and Self-catering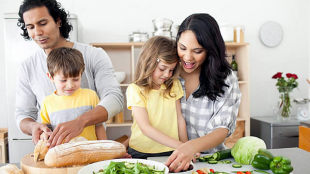 From luxury apartments to halls of residence, there are plenty of self-catering options in London.
Self-catered accommodation usually includes private or shared kitchen facilities where you can make your own meals. It can provide greater flexibility as you're not tied to set meal times. Self-catering is also a good option for those on a budget, families with fussy eaters, or those with special dietary needs.
Here you'll find a range of self-catered accommodation from luxury serviced apartments, to studio flats, to halls of residence.
You Might Also Like
Self-Catering

45-47 Beaufort Gardens, Knightsbridge, Kensington and Chelsea, SW3 1PN [map]

Twenty one self-contained serviced apartments 2 minutes' walk from Harrods. Award winner London Tourism Award Self-Catering Holiday of the Year 1999.

Self-Catering

111 Ladbroke Grove, Notting Hill, SW7 5BQ [map]

We offer quality serviced apartments to let and rent in London. These elegant apartments offer attractive financial savings, increased flexibility and privacy over traditional hotel accommodation.

Serviced Apartment

58 Commercial Road, E1 1LP [map]

Marlin Aldgate is our newest serviced apartment development, ideal for travellers eager to explore London and live like a local, whilst maintaining uncomplicated access to The City and Central London.