Apartments and Self-catering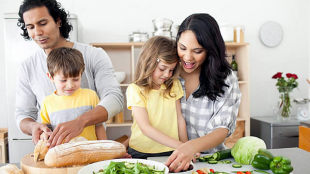 From luxury apartments to halls of residence, there are plenty of self-catering options in London.
Self-catered accommodation usually includes private or shared kitchen facilities where you can make your own meals. It can provide greater flexibility as you're not tied to set meal times. Self-catering is also a good option for those on a budget, families with fussy eaters, or those with special dietary needs.
Here you'll find a range of self-catered accommodation from luxury serviced apartments, to studio flats, to university halls of residence.
You Might Also Like
Serviced Apartment

190 Bermondsey Street, SE1 3TQ [map]

Serviced Apartment

206-214 Sussex Gardens, W2 3UA [map]

The serviced apartments at Go Native Hyde Park are contained within a gorgeous Grade II listed property lying close to Hyde Park.