Apartments and Self-catering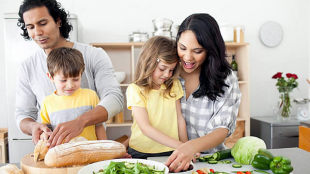 From luxury apartments to halls of residence, there are plenty of self-catering options in London.
Self-catered accommodation usually includes private or shared kitchen facilities where you can make your own meals. It can provide greater flexibility as you're not tied to set meal times. Self-catering is also a good option for those on a budget, families with fussy eaters, or those with special dietary needs.
Here you'll find a range of self-catered accommodation from luxury serviced apartments, to studio flats, to university halls of residence.
You Might Also Like
Serviced Apartment

9 Byng Street, Westferry Road, Canary Wharf, E14 8GG [map]

Marlin Canary Wharf is surrounded by stylish restaurants and shops next to the Thames. Just one Tube stop from the O2 Arena, our apartments offer more space and comfort compared to a hotel.

Self-Catering

35 Gloucester Road, SW7 4PL [map]

Ninety-two apartments (studios, one-bedroom apartments and duplex) with multilingual reception desk, parking and video surveillance.