Apartments and Self-catering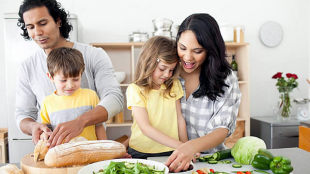 From luxury apartments to halls of residence, there are plenty of self-catering options in London.
Self-catered accommodation usually includes private or shared kitchen facilities where you can make your own meals. It can provide greater flexibility as you're not tied to set meal times. Self-catering is also a good option for those on a budget, families with fussy eaters, or those with special dietary needs.
Here you'll find a range of self-catered accommodation from luxury serviced apartments, to studio flats, to halls of residence.
You Might Also Like
Serviced Apartment

1 Wilbraham Place, SW1X 9AE [map]

Cheval Phoenix House is a 5 star award winning property of 33 luxury serviced apartments ranging from studios, one bedroom duplexes, one and two bedroom apartments.

Serviced Apartment

181 Warwick Road, London, Kensington & Chelsea, W14 8PU [map]

With over 200 stylish apartments, Think Earls Court is the accommodation of choice in the Kensington and West London area. Perfect for leisure and business travellers alike.

Serviced Apartment

15 Cheval Place, Knightsbridge, SW7 1EW [map]

The individually designed luxury townhouses, apartments (many with private balconies) and delightfully secluded mews houses offer the elegance, comfort and technology associated with a modern home.