Apartments and Self-catering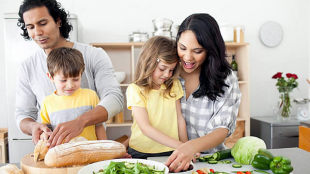 From luxury apartments to halls of residence, there are plenty of self-catering options in London.
Self-catered accommodation usually includes private or shared kitchen facilities where you can make your own meals. It can provide greater flexibility as you're not tied to set meal times. Self-catering is also a good option for those on a budget, families with fussy eaters, or those with special dietary needs.
Here you'll find a range of self-catered accommodation from luxury serviced apartments, to studio flats, to halls of residence.
You Might Also Like
Self-Catering

206-214 Sussex Gardens, W2 3UA [map]

The serviced apartments at Go Native Hyde Park are contained within a gorgeous Grade II listed property lying close to Hyde Park.

Serviced Apartment

181 Warwick Road, London, Kensington & Chelsea, W14 8PU [map]

With over 200 stylish apartments, Think Earls Court is the accommodation of choice in the Kensington and West London area. Perfect for leisure and business travellers alike.

Serviced Apartment

49 Hill Street, Mayfair, W1J 5NB [map]

Luxury serviced apartments located in the heart of Mayfair in sizes ranging from studios to three bedroom suites, fully equipped with kitchens and personal entertainment systems.