Apartments and Self-catering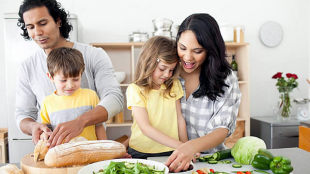 From luxury apartments to halls of residence, there are plenty of self-catering options in London.
Self-catered accommodation usually includes private or shared kitchen facilities where you can make your own meals. It can provide greater flexibility as you're not tied to set meal times. Self-catering is also a good option for those on a budget, families with fussy eaters, or those with special dietary needs.
Here you'll find a range of self-catered accommodation from luxury serviced apartments, to studio flats, to university halls of residence.
You Might Also Like
Serviced Apartment

577 Commercial Road, City Docklands / Limehouse, E1 0HJ [map]

Marlin Limehouse offers quality serviced apartments in the docklands area just minutes away from The O2 Arena. Perfect for families with a smaller budget with speedy links into central London.

Campus

Wigram House 84-99 Thirleby Road, SW1P 1HH [map]

Seven storey mansion block in late-Victorian style, a few minutes' walk from Victoria station, offering single and twin rooms on a self-catering basis in quiet residential area.

Serviced Apartment

19 Bedford Place (Head Office), WC1B 5JA [map]

Acorn's Bloomsbury apartments are some of the most affordable apartments in Zone 1 of London, whether you are looking to stay for a few nights or for much longer. Close to British Museum and West End.